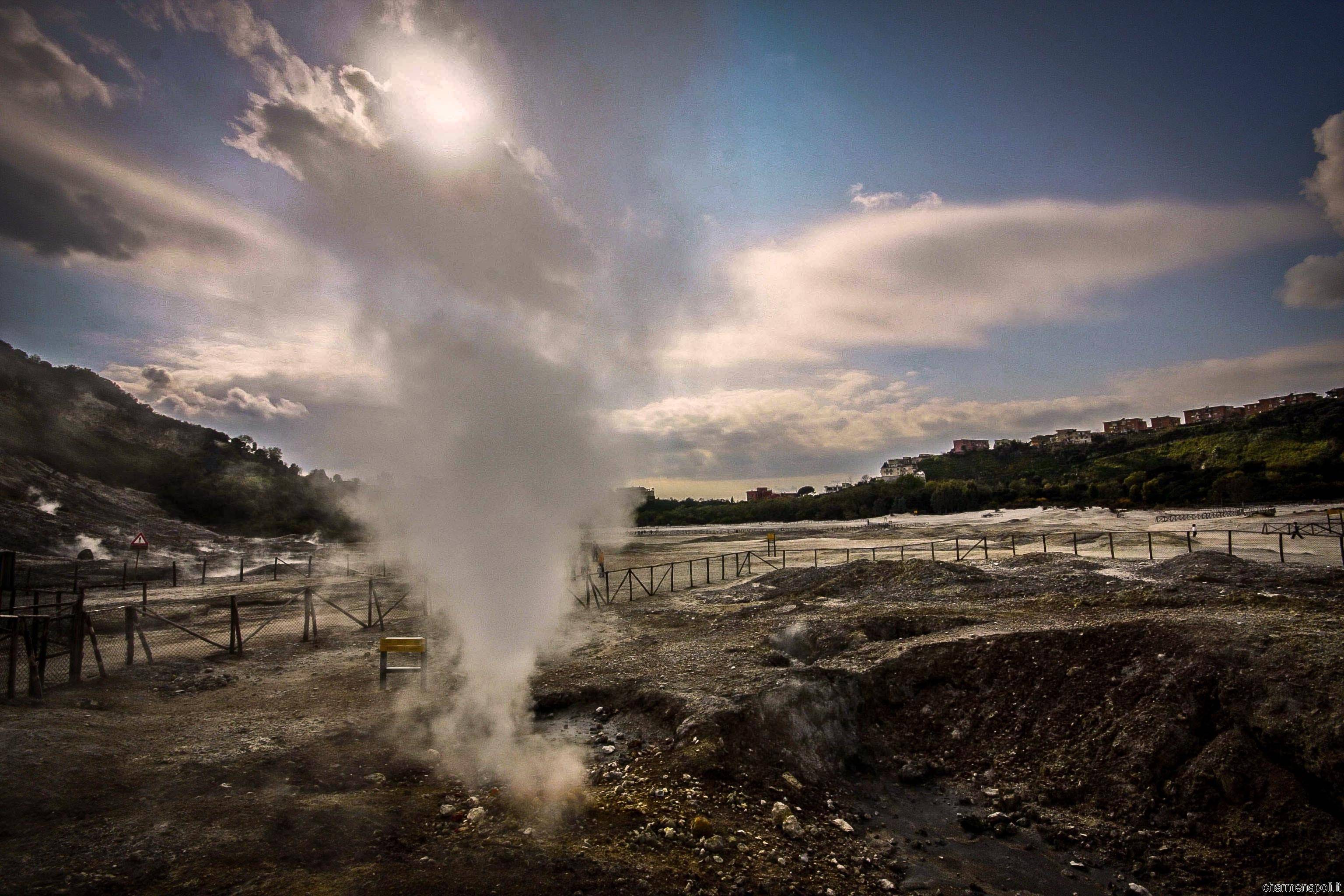 Among the fumes of the Solfatara, and in the spectacular setting of Rione Terra but also among the ancient ruins of the Temple of Neptune and in many other locations and night clubs, the summer of Pozzuoli Jazz Festival -5th edition returns and  brings the magic of jazz in the most beautiful and fascinating sites of the Phlegrean Fields.
After the successes of past summers and the winter edition we start on July 17th from a symbolic place of Pozzuoli, Rione Terra (in Largo Sedile di Porto), unique and spectacular, returned after many years of excavation works to the citizens. The Festival  will start from here, with a free opening night. From h 8 p.m. the True Blues Band and Massimo Bevilacqua and following Vincenzo Danise, with its grand piano on the road and the Paradox Quartet. Music in the street, to involve citizens and lovers of jazz with quality music in a unique context.
On July 20th  at the Archaeological Complex of Neptune ( Hadrianic Baths ) in Pozzuoli an absolute novelty. For the first time in Italy, the Danish jazz band  "Soeren Lampe Ambassadors and the Danish Jazz Quintet" Featuring: Thomas Fonnesbaek bass; Mathias Heise Harmonica
The lunar landscape of the Solfatara Volcano with its hot vapors and the magical spectacle of colored lights that will illuminate the crater will be the scenery on July 22nd to the pleasing notes of  piano of Danilo Rea, one of the most lyrical and creative pianists jazz, today. While on July 25th  will be the turn of the young and talented pianist Alessandro Lanzoni and his Trio. He awarded the nomination of best new talent " Top Jazz 2013″.
The festival, which still provides several appointments, is organized by Jazz & Conversation Association, working for years to witness its role in the culture of the Phlegrean Fields, through a path where music meets the land, the charm of its landscapes, the its history and its contradictions.
Pozzuoli Jazz Festival 2014
The inaugural event is free
For the other events, you can buy tickets.
Info: www.etes.it – segreteria@pozzuolijazzfestival.it
Phone: 347.331.2416
For appointments and complete events details:
www.pozzuolijazzfestival.it
[charme-gallery]