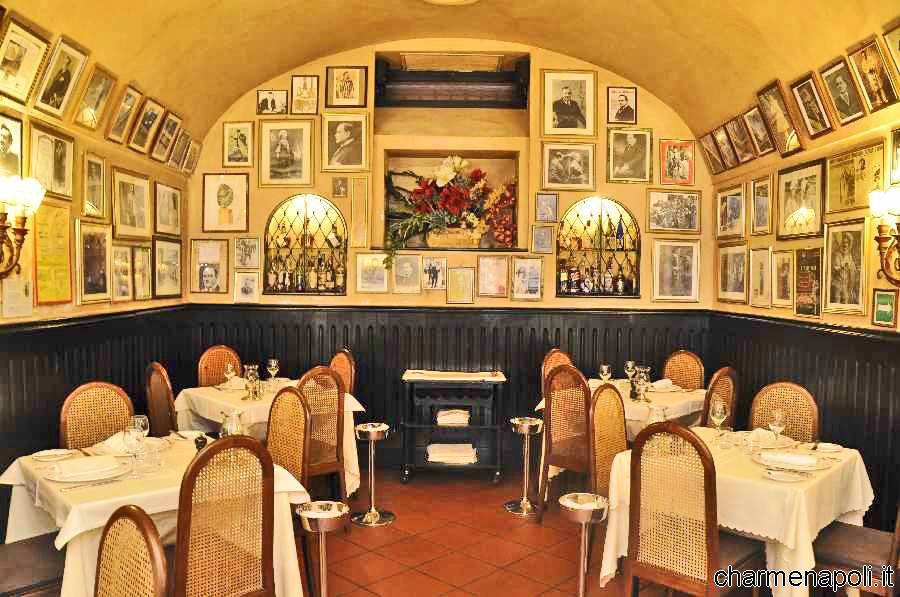 The famous Italian tenor Enrico Caruso used to stop at the "Belvedere" (viewpoint) on the Sorrento Coast, where myth, history, art and tradition meet. Today, there stands the excellent "Ristorante Museo Caruso", owned by Paolo Esposito. Set in the fascinating "vicoletti" (small streets) of Sorrento, this renowned place proposes the typical dishes of Campania gastronomical tradition, prepared according to the tasteful recipes created by chefs' inspiration.
"Ristorante Caruso" offers every day, from 12 am until 12 pm, a great variety of Mediterranean dishes, Neapolitan in particular. The chefs interpret and exalt the flavours, smells, and colours of the local produce.[charme-gallery]
The owner Paolo Esposito has created a special interior, which reproduces a museum hall exhibiting memorabilia and belongings of Enrico Caruso. Just like magic, the curtain rises and the sweetest melody plays, the one which reunites the taste, art, and history of one of the most charming places of Sorrento.
Not far from "Ristorante Museo Caruso", there is another creation of Esposito: restaurant "La Basilica", opened in 2005, named after the nearby cathedral of Sant'Antonino, patron saint of Sorrento. At "La Basilica" it is possible to eat delicious dishes made with local produce, like fresh fish, meat, and home-made pasta or a mouthwatering Neapolitan pizza, accompanied by more than 1.300 labels of Italian wines. To say it with the motto of the restaurant "Mangiare meglio, Vivere meglio" ("Eat better, live better").
Ristorante Museo Caruso
via Sant'Antonino, 12 – Sorrento (Napoli)
Tel: +39.081.807.3156
Info: www.ristorantemuseocaruso.com
Ristorante La Basilica
via Sant'Antonino, 28, Sorrento (Napoli)
Tel: +39.081.877.4790
Info: www.ristorantelabasilica.com