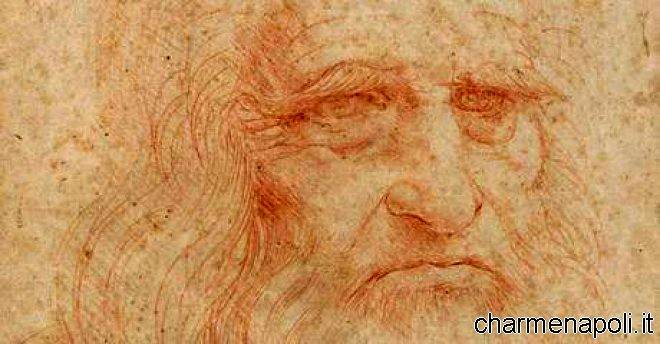 After New York, London and Milan hosts Napoli also important exhibition dedicated to Leonardo da Vinci. After more than thirty years since the last appearance of his works in Capodimonte, Leonardo returns to Naples at the Diocesan Museum in Largo Donnaregina Donnaregina, in the heart of the historical center of the city.
At the center of the exhibition the famous table with the Salvator Mundi, a masterpiece by the master of Vinci and his workshop, and other paintings of his studio, like Christ Blessing, the monumental complex of San Domenico Maggiore, for the first time presented with an award the painter Girolamo Messina Alibrandi; still on the same iconographic vein, sara 'also presented the board with the Christ Child of Salai, the young and controversial associate of Leonardo, accompanied by several works of Leonardo's pupils painting as Marco d'Oggiono.
But not only Leonardo to the Diocesan. Visitors will be able to admire three valuable graphic collections on display: the Corazza Code (1640), from the National Library of Naples, Federico II Code, kept at the Area Library Humanities University 'Federico II, and text ancient and modern Naples, dated 1815, drawn up by Abbot Domenico Romanelli. The exhibition, which will be 'open until March 31, 2017, sees the creation of the greatest living expert on the genius of Vinci, Professor Carlo Pedretti, director of the Armand Hammer Center for Leonardo Studies at the University' of California (UCLA ) and scientific by Nicola Barbatelli.
Exposure to the Diocesan Museum of Naples, contribute 'to update the process of studies around one of the works most' discussed by Leonardo da Vinci, the Blessing Christ, also in the light of the most topical issues' that Catholic doctrine is intended to draw in Jubilee year furrow just ended. The exhibition 'visit during the opening hours of the Diocesan Museum of Naples: from Monday' to Saturday, hours 9:30 to 16:30, Sunday from 9:30 to 14:00 (closed on Tuesdays')
The museum website is to link www.museodiocesanonapoli.com

Facebook page of the Museum on www.facebook.com/complessodonnaregina/?fref=ts