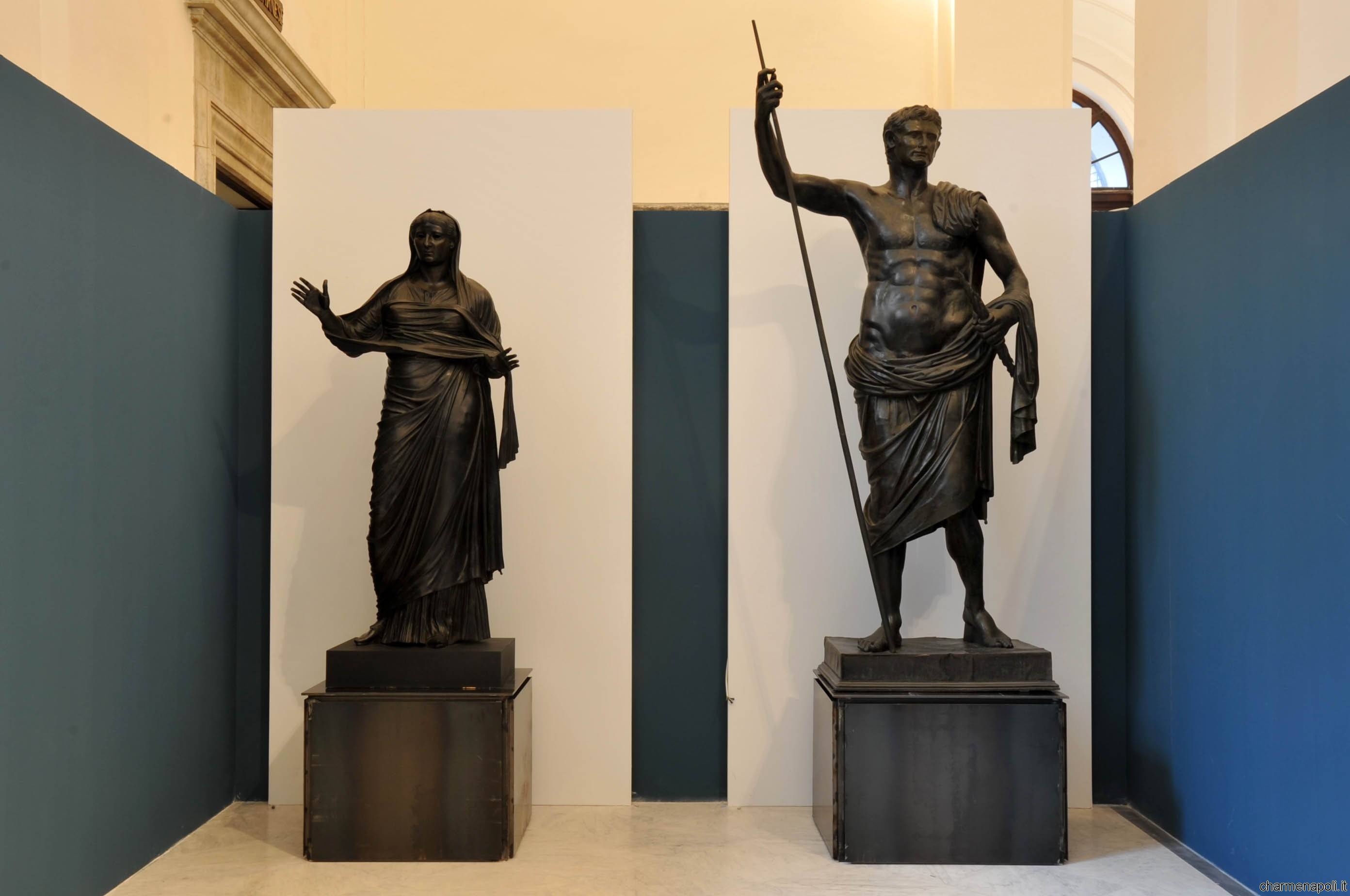 Presented at the Archaeological Museum of Naples "Augustus and Campania. From Octavian to Augustus Divo. 14-2014 AD", the exhibition promoted by the Superintendence for Archaeological Heritage of Naples, funded by the Region of Campania (ERDF funds POR Campania 2007/2013) and in collaboration with the Superintendence of Pompeii, Herculaneum and Stabiae.
The exhibition, which will be inaugurated this evening (Friday, December 19), at 17.30, will be open to the public until May 4, 2015. More than 100 works on display, some of which are presented for the first time to the public. It is for most of pieces belonging to the Archaeological Museum of Naples, to which are added Centro Caprense Ignazio Cerio  (Capri) and the Archbishop – Diocesan Museum of Capua.
A selection of works from the most significant will be accessible through an App made available by District High Technology for Cultural Heritage Databenc.
[charme-gallery]
"The era of Augustus was a time of great change for these places – explains Teresa Elena Cinquantaquattro, Superintendent of the Archaeological Heritage of Naples -: transformations that the works on display testify and guard. This exhibition is a great revival to the National Archaeological Museum of Naples".
"I wish this exhibition represent a change of pace for the representation of the heritage that we have in Campania – said Pasquale Sommese, Regional Councillor for Tourism and Cultural Heritage -. This is the exhibition that represents the strategic choices and the grandeur of Augustus. There is a change that we are building, the only real driving force for development is tourism and tourism, for us who have these riches, can only mean cultural tourism".
"On this occasion we exhibited works important but unknown as the crater of Gaeta – said Valeria Sampaolo, director of the Archaeological Museum of Naples – and restored pieces of recent acquisition, such as the Mars dug Cuma or signing of the Games by Isolimpici excavations Square metro Nicola Amore".
"The event is the result of a positive synergy between the Superintendent and University – said Carmela Capaldi, Department of Humanities, University Federico II, curator of the exhibition along with Carlo Gasparri -. The exhibition reconstructs almost cinematically the parable of Augustus, the history of man, man's power and God's".
[charme-gallery]
"This exhibition will not end at the close: many of the works – said Carlo Gasparri – will remain in the permanent exhibition of the Archaeological Museum in completing the great system of the museum of Naples, bridging a period that still does not enjoy sufficient enhancement".