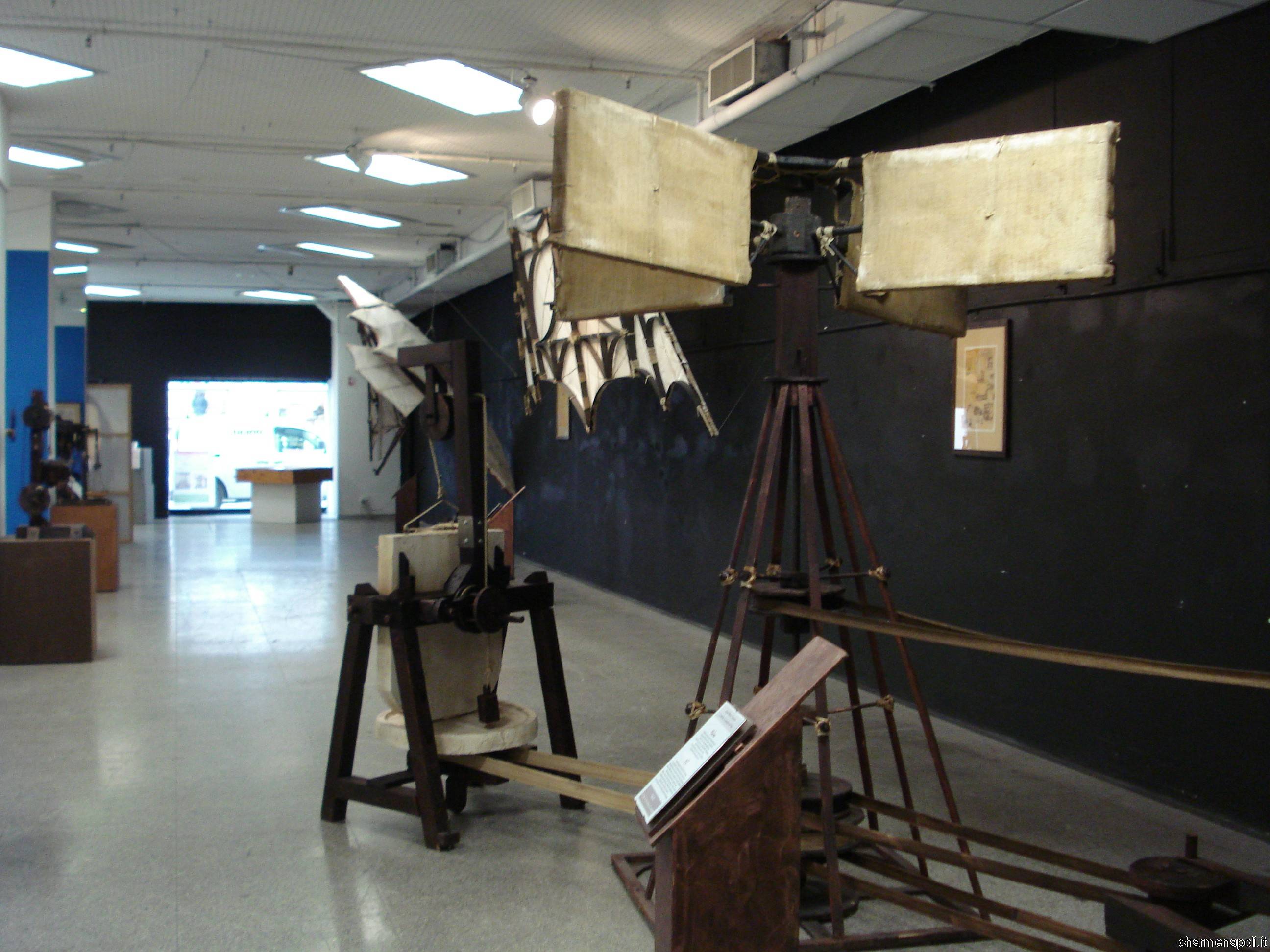 The machines of Leonardo Da Vinci on display from tomorrow, Friday, December 12, in Hall of diesel locomotives of the National Railway Museum Pietrarsa, Naples-Portici. The exhibition "Leonardo Da Vinci, the genius of the good" will be hosted by the Railway Museum administrate by the Italian Foundation FS until 31 May 2015, allowing visitors an interactive tour of the faithful reproductions of inventions and paintings created by the genius of Leonardo, including including 50 cars in 1: 1 scale made on the basis of the original plans. The Foundation FS Italian confirms its commitment to the world of culture in support of events and initiatives of international relevance, as well as for the preservation and enhancement of the historic heritage of the Italian State Railways Group.
That Pietrarsa is one of the areas largest and most fascinating museums in Europe and, while maintaining the key role of "place of memory of the FS", thanks to the restructuring carried out by the Foundation is poised to become an exhibition and convention first class, the service of culture. Visitors to the exhibition will be "guided" to discover its extraordinary machines by Leonardo himself, played by an actor in costume. The entrance will cost 8 €, reduced 6 €. The ticket also includes a visit the entire museum area. The exhibition is curated by Tappeto Volante Srl.
Exhibition "Leonardo Da Vinci, the genius of the good"
Since December 12, 2014 until 31 May 2015
National Railway Museum Pietrarsa, Traversa Pietrarsa – 80146 Napoli
Entrance: 8 €, reduced 6 €.
Info: museopietrarsa.it, fondazionefs.it – tel. +39.081.47.20.03.