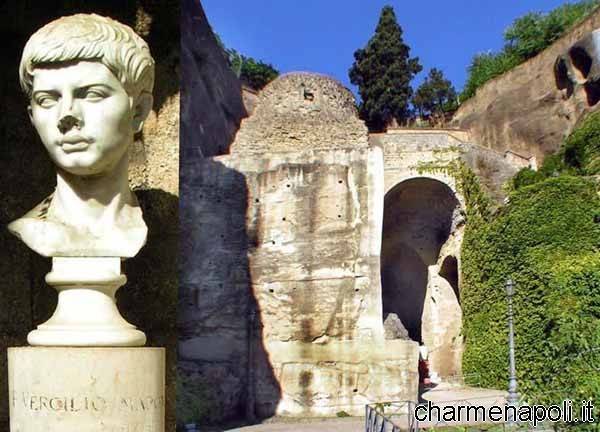 In the seventh centenary of Giovanni Boccaccio's birth, the probably more influent city on his li­terary genius, is proud to pay homage to the Decameron's author. Angevin Naples was a crucial experience for the writer. Here he lernt and loved values of the courtly civilisation, here he studied and was fond Dante Alighieri.[charme-gallery]
Here he decided to become a writer. Naples is even in his first wor­ks. Naples represents the place where ancient and modern meet eachother. Urban topography is essencial in his literary work, since Naples image (its sea, its gates on the hills, its surroundings and – obviously Virgilio's tomb) gives an unitary sense to his work.In 10 dates during the 5 weeks of the Maggio dei Monumenti, we will cross Giovanni Boccaccio's life and work, we will discover places and moments of his Neapolitan experience. We'll start from San Lorenzo – where the author met Fiammetta and – after a tour through his main urban stages – we will come back downtown to the Complesso San Domenico Maggiore, last stop of this itinerary. In each place actors Valentina Curatoli, Marco Mario De Notaris, Giovanna Giuliani, Giovanni Ludeno and Giampiero Schiano will read a Novel of Decameron.
The appointments
4 MAGGIO
Complesso di San Lorenzo maggiore
Napoli, città notturna: II° libro 5 novella, con Giovanna Giuliani
5
Complesso dei Gerolamini
Il giardino dove si vede quel che non si crede: VII° libro 9 novella, con Giovanna Giuliani
11
Castel Nuovo
Le disavventure della regina del Garbo: II° libro 7 novella, con Giampiero Schiano
12
Castel Nuovo
I giardini della cortesia: fioriture di gennaio e amori senili: X° libro 5 e 6 novella,
con Giampiero Schiano
18
Tomba di Virgilio
Virgilio mago e un esempio di finta magia: VIII° libro 3 novella, con Marco Mario De Notaris
19
Spiaggia della Gaiola
Napoli, città dei bagni: III° libro 6 novella, con Marco Mario De Notaris
25
Teatro di verzura della Villa Floridiana
Giardini impropri: l'orto del finto muto e la selva delle visioni: III° libro 1 novella e V° libro 8 novella, con Valentina Curatoli
26
Refettorio della Certosa di San Martino
I volti opposti degli amori giovanili: IV° libro 5 e V° 4 novella, con Valentina Curatoli
1 giugno
Complesso monumentale di Sant'Eligio
Amori in convento: I° libro 4 e IX° 2 novella, con Giovanni Ludeno
2 giugno
Complesso di San Domenico
La chiusura è nell'inizio: I° libro 1 novella, con Giovanni Ludeno
After the performances a guided tours are possible.
All the performances start at 11 a.m.