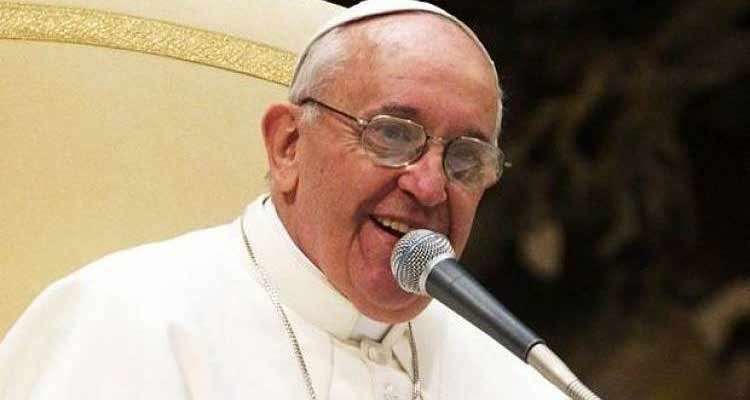 Were illustrated by Cardinal Crescenzio Sepe, in the seat of the Archbishop's palace, all the details of the visit that Pope Francesco will do in Naples on March 21. Lease commitments of the program announced with first stop in Pompeii. The Pope will arrive in the Marian city at 8 am. Will go to the Shrine to pray to the Virgin Maria and, before leaving for Naples, will meet the Archbishop Tommaso Caputo. On board a helicopter will land then in the municipal sports field of Scampia to about 9. Welcoming him find the Cardinal Sepe, the mayor of Naples Luigi de Magistris and the president of the Campania Region Stefano Caldoro. Here is planning a meeting with some members of the working world and of Neapolitan culture. [charme-gallery]
Soon after, Bergoglio will travel by car during Secondigliano, the Doganella, Piazza Carlo III, via Foria, via Pessina, Piazza Dante, Via Toledo, Piazza Trieste e Trento and finally Piazza del Plebiscito where he will celebrate Mass in the program at 11 o'clock. Immediately after Pope Francis will have lunch with the prisoners in the prison of Poggioreale (at 1 pm) and in the same prison will also meet with a delegation of inmates of Secondigliano, Nisida and Pozzuoli. In the afternoon, a first step in the bishop and a meeting in the Cathedral (around 3 pm). The appointment with the sick will be in the church of Gesù Nuovo, in the heart of the historical center, more or less at 4 pm, and finally, a party of young people at Lungomare Liberato to 5.
For the organization, will be set up a Committee which will include a representative for each of the institutions involved. And, as soon as each institution will have indicated his charge, the Committee will put' work 'cause everything is ready for the arrival of Pope Francis. In addition, the Archdiocese of Naples has set up a special logo for the Pope's visit: the skyline of Naples with Mount Vesuvius, is the background, in fact, the white silhouette representing Bergoglio. A simple image of stylized buildings that recall those of Scampia and the front of the Cathedral. All enclosed in a heart. Also created a Facebook page and a Twitter account.
[charme-gallery]