It will be supervised by the youth of 'Breathe Art Association, which manages the promotion of the site, special guided tour on Sunday, April 9 at the Monumental Complex of Saints Philip and James in the middle of the Historical Center of Naples. The organization of time travel in one of the most beautiful monumental sites of the city is by the Provincial Committee Arcigay Napoli Antinous.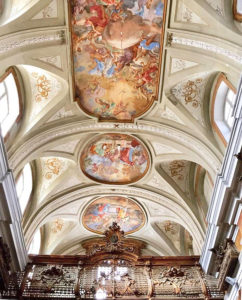 The Church of Saints Philip and James has backed the axis road, the ancient decumanus of the greek-Roman city, and tells the story of one of the ancient city of excellence, that of silk. Napoli from 1580 to 1630 stands out as great production of silk town. The church dates back to 1641, the year, and the silk consuls, ancient art of great importance from an economic point of view dal'500 to the 800 when the industrial revolution took primacy to Naples. the visit will then continue in the crypt where they were buried the poor of the corporation, a veritable cemetery area that housed the remains with the double grave with the draining and burial of the remains, the dead were dropped from above.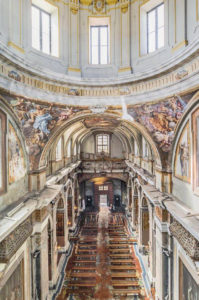 The ancient eighteenth century sacristy preserves the old altar remained in the church until 1757 when it was replaced by marble. The canvas is instead attributed to Fabrizio Santafede. It is also a wooden throne with the coat of arms with three silk guild bales. This completes the visit to the archaeological remains of the ancient thoroughfare of Naples of 1300-1400 with a fish and brick paving plug, the decking of the Duke of Castrovillari building a stretch of wall in opus reticulatum and probably remains of a Roman Domus. At the conclusion of the visit, the Committee of Arcigay Napoli will offer all participants to visit an aperitif D 'Art at The House of differences in Vico San Geronimo No. 17 Naples.
Organizational contribution 8 euro including Guided Tour and Aperitif D'Arte.
Info and reservations- 3288931640 – gigiove@libero.it