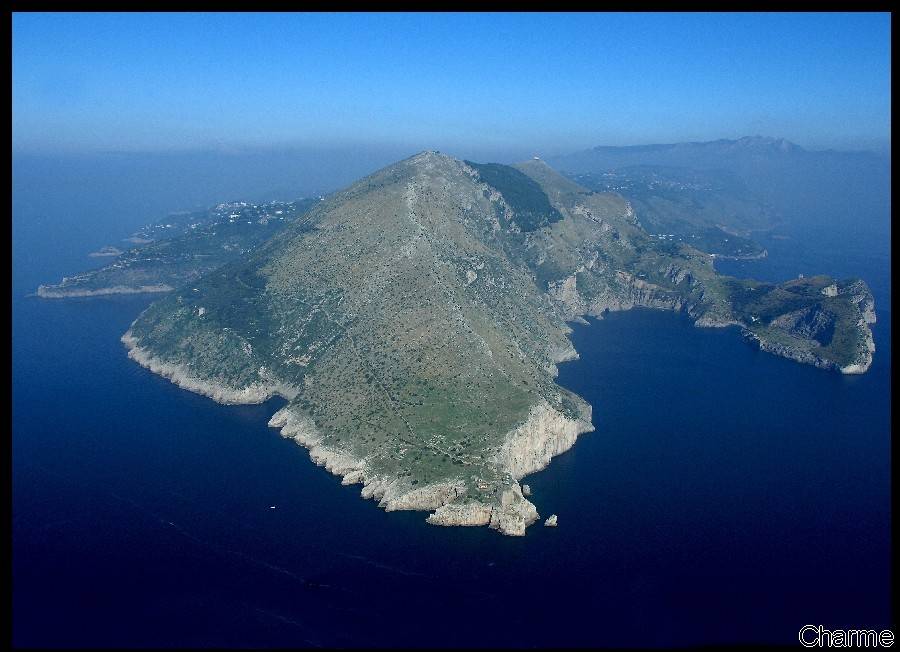 A swim in the bays of Ieranto and Mitigliano, a boat trip fromCapeSorrentoto Vetara and from Nerano to Tordigliano, exploring caves on the small beaches of Crapolla or Recommone or a scuba tour of the sea bed around the Li Galli islands. A variety of fishing trips by day and night, a trek through the lemon groves ofSorrentoto the abandoned ruins of the area's many Roman villas where fish were farmed in natural pools or a visit to the new turtle hospital at Villa Angelina. These are some of the fun activities organised by the Punta Campanella marine reserve that even those on a short stay in the area will not want to miss. [charme-gallery]Since 1997, the lushSorrentocoastline between Vico Equense and Positano, theLandofSyrens, has been designated the Punta Campanella Marine Reserve (named after the promontory of the Lattari mountains that looks out onto the beautiful isle ofCapri). The landscape here has an antique flavour that permeates the 1,500 hectares of reserve and the 31,000 metres of coastline that make up the heart of the reserve (where the only authorised activities are research and wildlife management), the general reserve (for low impact activities) and partial reserve (a buffer zone for general purpose activities and the promotion of the wildlife and heritage of the maritime and coastal environment.[charme-gallery]
The conservation and management activities of the reserve, which include cleaning the sea bed, scientific research and maintenance of the cliff faces, inlets and beaches, have been entrusted to the park authority and its partners. They have created trails along the coast so that visitors can discover watch towers and places of worship, olive and citrus groves, traditional handicrafts and folk ceremonies that date back to the times of Odysseus and the Syrens, the cult of Athena and the Roman villas of Pollio Felix, Agrippa Postumus and others dotted along the coast.
Defending the marine habitat is an army of multicoloured algae, starfish, sea anemones, sea urchins, molluscs, crustaceans and fish which can also be admired in a curious 'underwater book', whose laminated pages can be studied as you swim around under the sea.