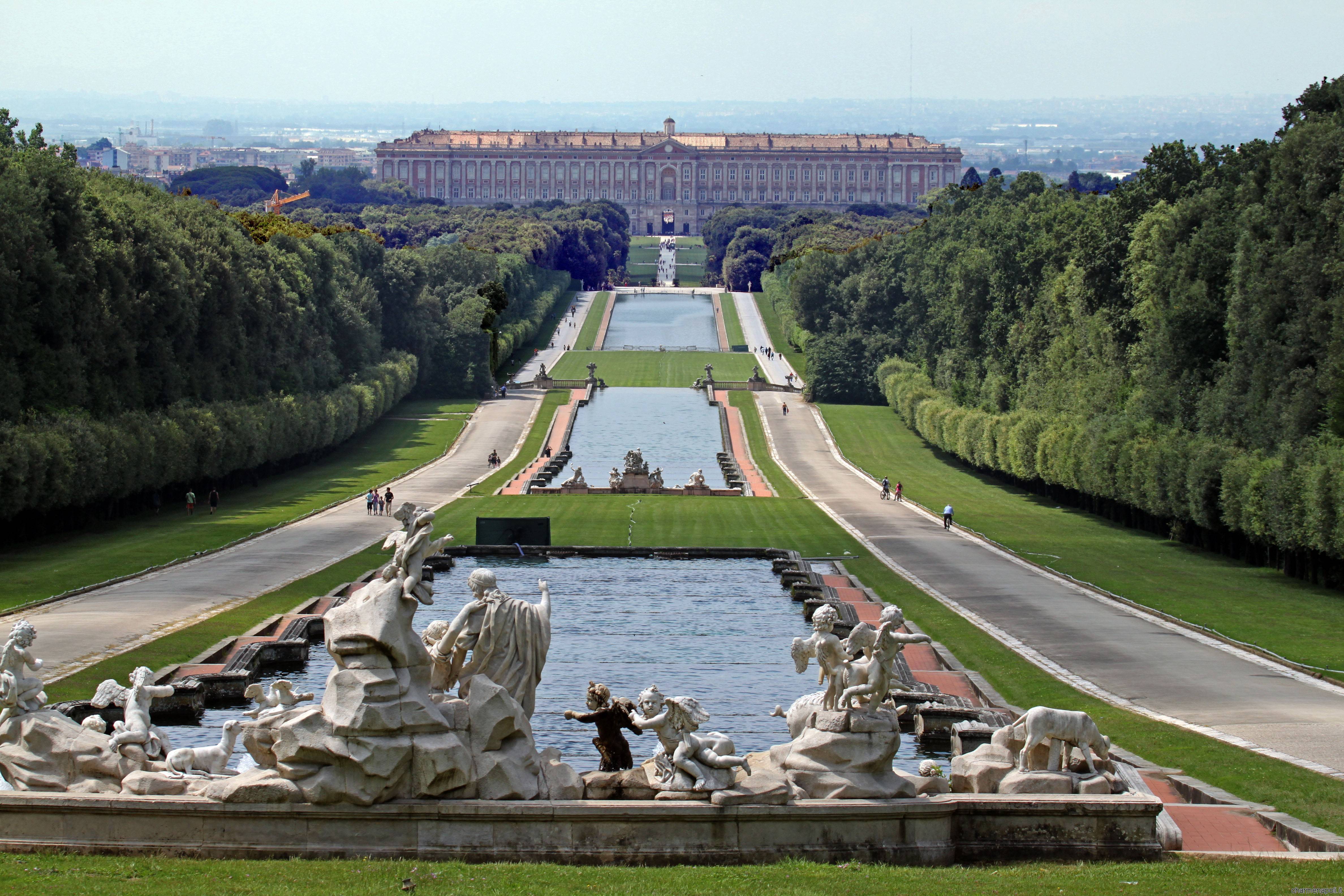 An event not to be missed to discover all the beauty and magnificence of the royal palace of Caserta. Sunday, December 7, 2014 is planned, in fact, the national day archeology, heritage and restoration sponsored by the Ministry of Cultural Heritage and Activities. At that time, the Royal Palace of Caserta was organized a number of initiatives to enhance the monument designed by the genius of Vanvitelli, and the artistic beauty of the treasure of Bourbono.
Starting at 10 there are guided tours by officials of the Superintendent that will provide news, gossip and updates regarding the whole of Terra di Lavoro. The impressive "grand tour" will be organized at various times. Here they are, below, summarizes:
Visit to the Court Theatre, and the presentation of a restored painting
It tells the story of Princess Maria Cristina of Borbone of the Two Sicilies and Queen of Spain who accidentally loses the name and for the sake of the lost kingdom.
Visitors will be entertained by a music group (soprano, violin and mandolin) who will perform pieces from the classical repertoire. The artistic performance is organized in collaboration with the association "Friends of the Reggia".
Reservations required for up to 60 people (in turn).
Turns visit: 10 am – 12 am – 3 pm – 5 pm
Info: +39.0823.277550
vincenzo.mazzarella@beniculturali.it
benedetto.petriccione@beniculturali.it
Guided tour of the Palace picture gallery
The gallery is a repository open for the occasion will be reopened to the public. You can visit the paintings belonging to the "cycle of Scaroina", "women Minutolo", "still life Carditello" and "landscapes of the Kingdom".
Reservations required, for up to 30 people (in turn).
Turns visit: 10 am – 11.30 am – 4 pm- 5.30 pm
Info: +39.0823 277425
lucia.migliaccio@beniculturali.it

Guided tour to Carolino Aqueduct along the internal path
Visit to the "Torrione" at the highest waterfall in the park via the ramp on the left. Visitors will have the chance to see the arrival of water from the conduit Caroline.
Reservations required, for up to 50 people (in turn).
Turns visit: 10 am and 11.30 am
Info: +39.0823.277423
leonardo.ancona@beniculturali.it
Virtual Tour to the work on the facade of the Royal Palace
At 10, the Juno Hall, located at the entrance of the offices of the Superintendent (II courtyard on the east side), it will be a presentation of the virtual restoration sites façade of the Royal Palace.
Info:+39.0823.277446/421
vincenzo.carbone@beniculturali.it
luigi.difrancesco@beniculturali.it
For the occasion, visitors will have the opportunity to share their experiences in contact with the wonders of the Royal Palace are posting photos and comments on the social pages of the monument using the hashtag #allaReggiaconnoi
https://twitter.com/CasertaReggia
https://www.facebook.com/reggiaufficiale?ref=hl
The National Day archeology, heritage and restoration takes place the first Sunday of the month and therefore the entrance to the palace will be free.
[charme-gallery]