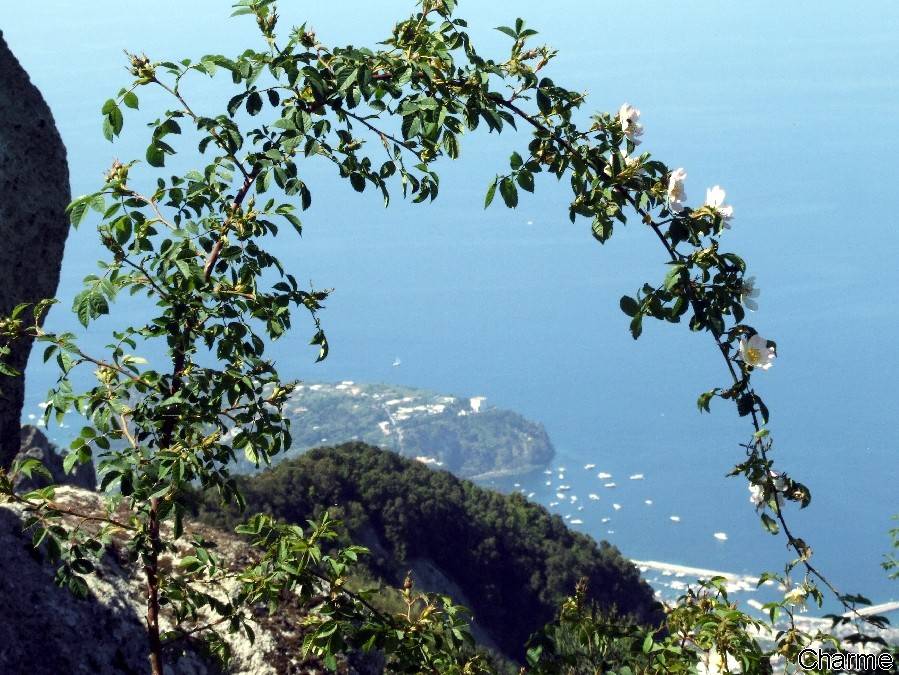 No matter where you stand, whether on the mainland or on the rugged coast of the 'Green Isle' of Ischia itself, the eye inevitably comes to rest on the extinct volcano of Mount Epomeo. Its volcanic origin has left the island so fertile and rich in mineral water springs that Ischia has become the health capital of the Mediterranean.
The largest of the Neapolitan islands,Ischiahas a lush, wild and typically Mediterranean vegetation, volcanic fumaroles, beautiful beaches and a mild climate that attracts visitors all year round, transforming a population of farmers, fishermen and wine-makers into perfect hosts for international tourism. At an altitude of 788 metres, Mount Epomeo is the highest point on the island, offering superb views and providing an additional incentive to trek through the colourful and Aromatic Mediterranean maquis up to the steeper slopes with their pine and chestnut woods.[charme-gallery]
This challenging walk begins in Serrara Fontana (www.infoischiaprocida.it) and heads towards the Curtodonni gorge, leaving the road after 1.5 km to follow a track to thechurchofSan Nicola, built in 1754 by a Captain from the fortress ofIschiawho was miraculously saved from death by Saint Nicholas. From here, it is a short walk through the countryside to the peak where a breathtaking and Uninterrupted view awaits ("Epomeo" means "look around"). The walk fromFontanatakes about 90 minutes but it is well worth it: the indented coast surrounded by an azure sea, the mushroom-shaped rock at Lacco Ameno,Ischiaharbour, the Sant'Angelo peninsula and the domes of the churches in Forio.[charme-gallery] On a clear day you can see up to 100 km in all directions: Ventotene and the Pontine islands, theLattariMountainsandSorrento, Capri and the Cilento mountains, and of courseNaplesandMount Vesuvius. The excursion is best undertaken before daybreak in order to experience the sun rising in a magical landscape that will leave you with a sensation of peace and wonder forever.