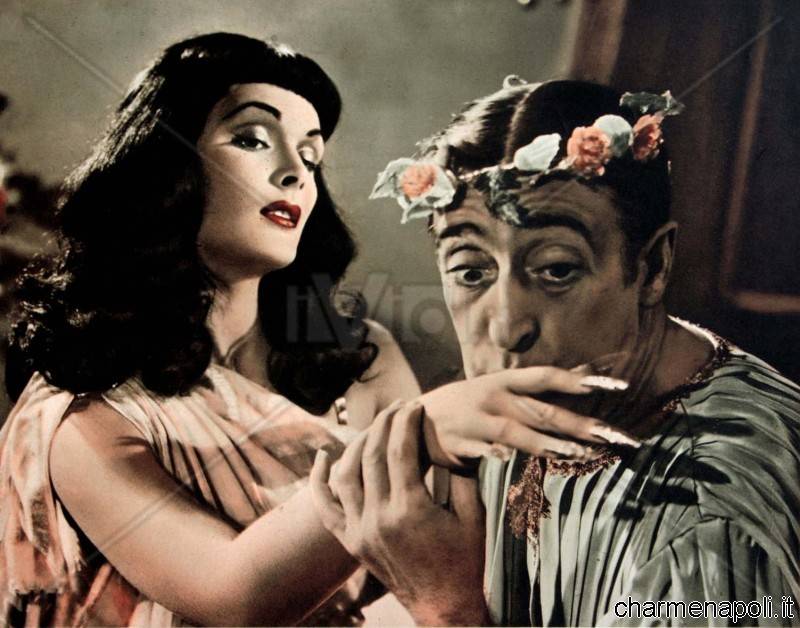 For of the eighty years of Liliana De Curtis, the daughter of the prince of the laughter, the association "Anthony De Curtis in art Totò", the Region Campania, the Commune and the Province of Naples together with the Chamber of Commerce introduce to the San Carlo Theater, Monday 13 May, at the 9 p.m. the "Concert for a Prince called Totò" of Gianni Lamagna. The recital that makes free to the more famous Neapolitan comic artist of the 1900 is in the program of the May of Monuments 2013..
Fruit of a project, been born in 2007 with the show to the Maschio Angioino for the quarantennale of the death of Totò, that in 2010 a cd becomes also, coproduction by Rai Trade, the show "Concert for a Prince Totò" lyricist of songs introduces, with elaborations and original music of Antonello Paliotti. To propose is her the artist Neapolitan Gianni Lamagna, accompanied by the group of musicians of the instrumental Ensemble of the association "of Music in Music",: Armanda Desidery (piano), Gennaro Cappabianca (violin), Luca Improta (violet), Aurelio Bertucci (cello), VincenzoLamagna (contrabbasso), Michele De Martino (mandolin), Luigi Pettrone (clarinet), Fabio Soriano (flute), Carmine Bruno (percussions).[charme-gallery]
The concert for Totò melts many musical sons-in-law and stylistic expressions of the epochs and the moments of the artistic run of the popular Neapolitan actor, from the curtain-raiser to the theater of tradition, from the variety show to the musical comedy, up to the cinema of appointment with Lattuada and Pasolini. Everything is music in Totò. His perfect mastery of the rhythm, his ability to continually vary the scanning of the wisecracks his inventions. Genius of the melody and great teacher of counterpoint, above all when it had close to itself a shoulder able to hold up his improvisations. It was an irregular of the laughter, out of the canons and therefore always new and amazing.
It will be as to skim through a great album of family in music, thought with respect and attention of Gianni Lamagna that, with his voice, united to the personal memoirs of Liliana de Curtis, will make to also relive the part less known than Totò, that musical, personal, of the life out of the scenes. A concert for Totò, with his songs, those of the friends, to celebrate this time his daughter Liliana.