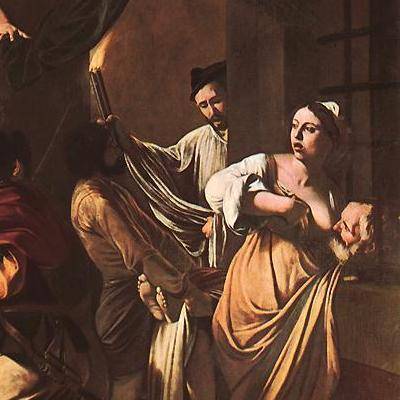 "Since an important historical document shows that Caravaggio in his last trip from Naples to Porto Ercole, in addition to the two 'San Giovanni' and 'Magdalene', brought with it other paintings. Where are they and what happened?". This was stated by the researcher Silvano Vinceti, head of the discovery of the remains of Caravaggio in 2010 and still engaged in studies dedicated artist Lombard. Michelangelo Merisi, the real name of Caravaggio, was an artist of exceptional talent. In his short life (he died at only 39 years of age), lived twice in Gulf cities, both in 1606, when he remained there for a year, entertains along the alleys of the Spanish Quarter, is the last period of its activities in 1609, when he returned to Naples remaining there until 1610. Many of his magnificent works were made right in the city of Partenope that preserves today three of his masterpieces. This is the "Martyrdom of Sant'Orsola", kept in Palazzo Zevallos Stigliano, in via Toledo; the "Flagellation of Christ", on display in the Museum of Capodimonte and of "The Seven Acts of Mercy", guarded the Pio Monte della Misericordia, in the via Tribunali.
"A careful reading of the letter written by Deodato Gentile July 29, 1610 and addressed to the Vatican Secretary of State, Cardinal Scipione Borghese, collapses the historical certainty that Caravaggio was carrying only three paintings", continues Vinceti. In the letter in which the Apostolic Nuncio to the Kingdom of Naples, in addition to announcing the death of Caravaggio in Porto Ercole, "the powerful cleric who informed by a visit made by Costanza Colonna, patron of Caravaggio and the lending of his journey to Rome, emerged that only three paintings were at the Marquise" "The document – says Vinceti – located in the Vatican Archives -, shows unequivocally the following expression: '… The felucca returned back the robbe restateli (Caravaggio) in the house of the Marchesa S.ra that habita a Chiaia, and was to Caravaggio had left. I did immediately see if there are there pictures, and find that I am no longer in existence, but three of them doi St. Giovanni and the Magdalene …'".
For Vinceti "this official document opens a new page on the paintings that Caravaggio had in his last trip. Scipione Borghese was hoarding of his paintings with unorthodox methods and was setting up a picture gallery where Caravaggio was the main protagonist" and "Dear precise have collected detailed information". Moreover, "the Apostolic Nuncio in possession of reliable sources and also for strict demonstrate seriousness and precision, in particular, on the paintings of Caravaggio that Scipione Borghese longed to possess". "It is – concludes Vinceti – a highly credible witness" and now "under the safeguards that the historian must have, is legitimate to ask two questions: where are these paintings and what happened".
[charme-gallery]