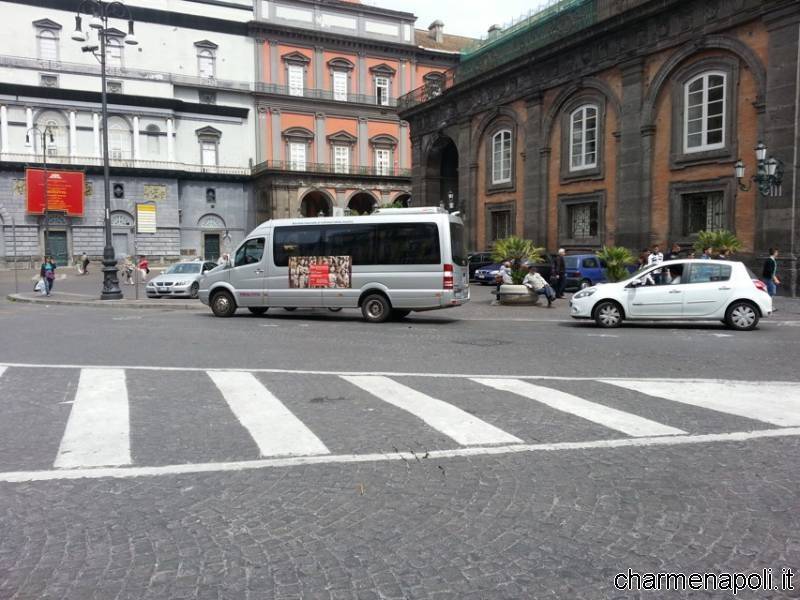 All aboard. It starts to discover the treasures of Naples. In Piazza Trieste e Trento is fully operational and available for free, the bus that connects art, every day, the living room of the city with some of the leading museums of Naples.
The shuttle service, set up for the exhibition of works of art refurbished in the last two years ("Restituzioni 2013. Tesori d'arte restaurati"), which will run until July 9, 2013 by the Museum of Capodimonte and Galleries of Palazzo Zevallos Stigliano, will therefore be active for the entire duration of the event.[charme-gallery]
The trip includes stops at the Museo Archeologico Nazionale, in the central Via Duomo, right up to the Museum of the Treasure of San Gennaro. A Capodimonte, right in front of the entrance of the historic Catacombs of San Gennaro and the park of the palace, in Miano.
Bus timetable art.
From Monday to Friday (except Wednesday) from Piazza Trieste e Trento 11 am; 3 pm and 5 pm. Saturday and Sunday at 9 am, 11 am, 1 pm , 3 pm, 5 pm.[charme-gallery]