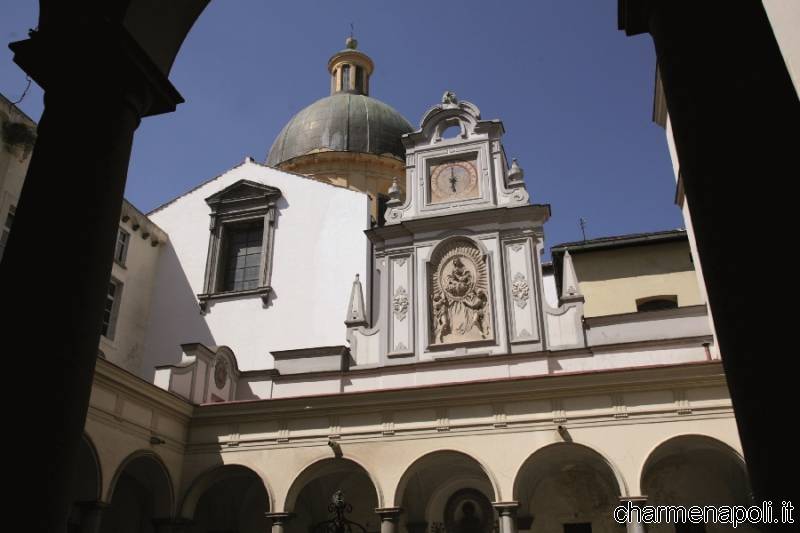 It has recently re-opened its doors to tourists, the extraordinary complex of Girolamini of Naples. For lovers of Neapolitan history there is now the possibility to perform the guided tours (also dramatized) to rediscovery of the artistic and architectural structure of the Old Naples.
And this is the meaning of the "Put in Art", scheduled every Thursday until July 11, in the spaces of the National Monument Girolamini in via Duomo. The visits are handled by cooperative art historians Culture Felix with the Artefia association, and dialed calls, depending on the date, they will be in conjunction with some musical events.
The proceeds of the "grand tour" will be used, albeit in part, to finance the restoration of some works. It starts with the restyling of the painting "Puttini spargifiori" by Francesco de Maria.
Put in Art: the program of meetings and events
Thursday, June 13
Con_passioni
Guided dramatized tour. Followed by small tasting in the Chiostro degli Aranci – 15 €
Thursday, June 20
Suggestions visual and musical
Guided tour of the Art Gallery of Girolamini. At the end you can watch the musical performance of Mundu Rua in the Chiostro degli Aranci – 10 €
Thursday, June 27
Music and art
Guided visit to the church of the Girolamini. At the end of the trail you can watch the musical performance of Corde Oblique in the Chiostro degli Aranci – 10 €
Thursday, July 4
Con_passioni
Guided dramatized tour. Followed by small tasting in the Chiostro degli Aranci – 15 €
Thursday, July 11
Guided tour of the whole complex of Girolamini. At the end of the trail will perform Federico II Choir, conducted by Maestro Antonio Spagnolo, – 15 €