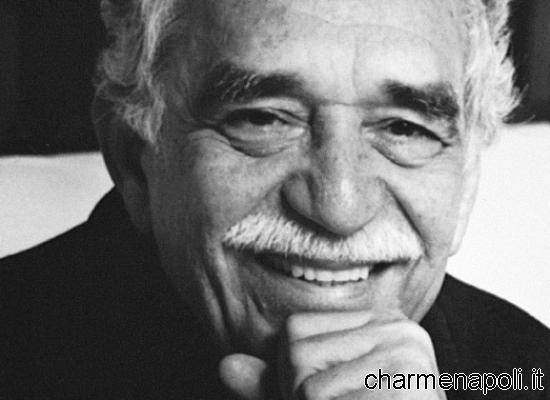 "There is no act of individual freedom more gorgeous than sit down to invent the world in front of a typewriter".
What better way to describe the indomitable spirit and creative Gabriel Garcia Marquez if not with his own words?
Passed away in March of this year, the Nobel Prize for Literature has left us a rich cultural heritage that will be exposed and remembered during the exhibition "Napoli for Gabo" to be held at the Museum of Naples Pan, from Wednesday 17 to 28 of the September.
[charme-gallery]
The initiative, supported by the Association Tempo Libero and by an idea of Clorinda Irace, Tony Stefanucci and Alexandra Abbate, aims to remember the great Colombian writer with a "rite choral" addressed to the entire city.
Ah yes, because the event will be an opportunity to involve about twenty artists from different seasons Neapolitan art (From The Sixties to the younger generations), asking them to interpret the resulting best-known characters from the imagination of the father of "Realism magic. "
To open the "dance" will be the mayor Luigi de Magistris, who, with the Department of Culture Nino Daniele, will introduce the audience to the readings of the works of "Gabo", edited by Raffaele Di Florio, Peppe Lanzetta, Antonella and Carlo Stefanucci Verre.
The program also includes the participation of several Neapolitan actors who will read excerpts from the pages of the novels of the writer, accompanied by the notes of talented musicians including the accordion and the piano Sasa Mendoza and the Quartet of art Martucci which will offer a quartet of Shostakovich dedicated to the victims of war.
And finally, could not miss the contribution of the people of the web. In fact, on the Facebook page of the "Associazione Tempo Libero", who will be able to express a thought, a reflection oun comment tribute to the great storyteller.
The authors of the best comments will be invited to read their text during the "closing day" that will close the event on September 28 with a performance by the Choir of Pietrasanta conducted by Maestro Rosario Peluso and with the readings of the citizens who want to participate.
Basically there are many ways to remember those who are no more and the city of Partenope has chosen to do so with a great feast of arts, set in the palace of the arts … in perfect harmony with what was the spirit of the great and unforgotten teacher in South America.
"Napoli for Gabo"
17-28 September 2014
Pan, Via dei Mille 60, Naples
Info: 3351314431