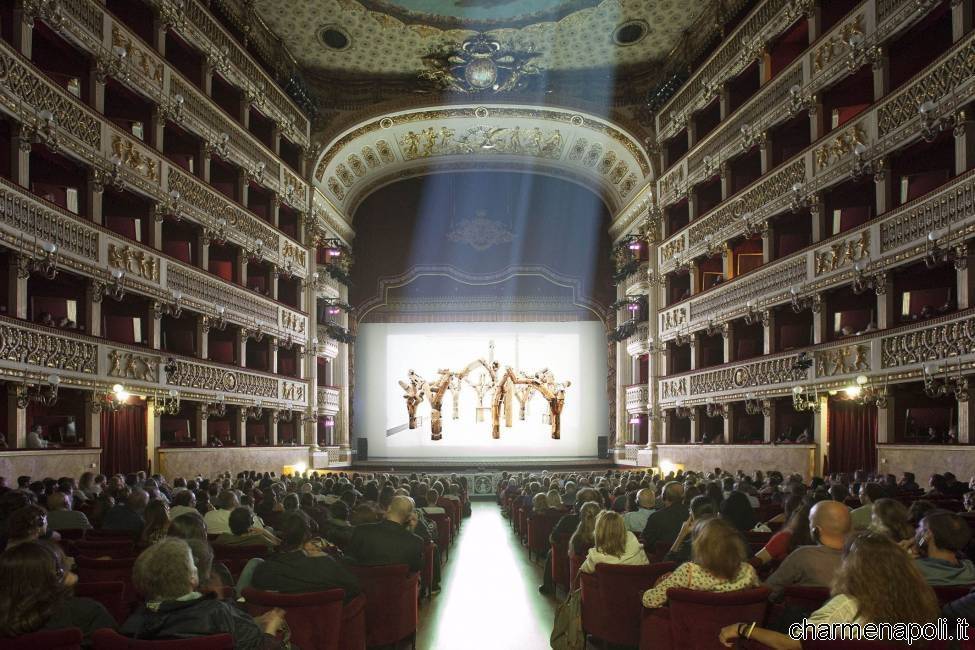 Cinema and Art in the city of the Gulf.
The occasion for the magical combination is the 19th edition of Artecinema, the International Festival of films on contemporary art, which is currently in progress and will be held until October 19.
But let's see in detail the program, a brief but intense.
The exhibition is divided into three sections: Art and surroundings, Architecture, Photography and will be the Teatro di San Carlo and the Teatro Augusteo, the sites that will host the exciting event.
For each topic are provided projections in the original language, with simultaneous audio translation and discussion meetings with directors, producers and artists.
[charme-gallery]
So a stimulating opportunity for cultural exchange and really interesting.
Just take a look at the program on Friday 17 which includes among others the vision of the documentary about Pablo Picasso, followed by Thierry Spitezer camera that takes over the processing of the ceramics of the great Spanish artist, activities will continue to do for the entire life , revolutionizing the traditional crafts and giving it an artistic dimension and creativity than ever.
Also, on Saturday we will dive into the history of ancient Rome with William Kentridge presenting her project Tevereterno, where the embankments of the river roman become the setting for a narrative for images on the history of the capital and in procession parading emperors and popes.
And there will be moments of solidarity and aid projects such as the one launched in Japan by a group of architects led by Toyo Ito, winner of the Pritzker Prize in 2013, and Sunday, at the conclusion of the meetings, will present the movie "The Utopie du disastre" and the attached project Homes for All, in support of the council houses of the inhabitants of the city distrutte.Dopo the tsunami of March 2011.
This and much more is part of the rich range of ideas offered by this unmissable festival field that turns the spotlight on the issues of urban sustainability and preservation of the prestigious artistic baggage beyond the Alps.
"19th edition of Artecinema"
16 to 19 October 2014
16 S Carlo Theatre – 17, 18, October 19 Theatre Augusteo
Teatro di San Carlo, Via San Carlo, 98, Naples, tel: 081 797 2111
Augusteo theater, Piazza Duca D'Aosta, 263, Naples
Ticket Price: 7 euro for the San Carlo – free admission at Theatre Augusteo
Contact and information: 081.414306, complete program here: http://www.artecinema.com/it/