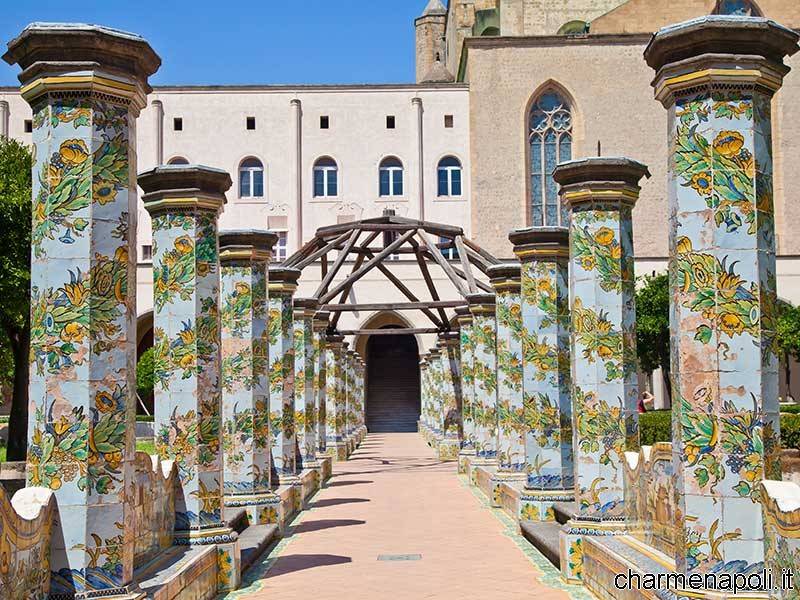 From the cloister of Santa Chiara to the church of SS Annunziata, passing for Castel Sant'Elmo , the Maschio Angioino and the Rotonda Diaz. The most striking churches Sorrento and Naples, the most beautiful castles Neapolitan, squares, the Promenade and Central Station. It is here that will take shape, until 6 April 2015, the free concerts of "Village Naples", festival organized by the Ept Provincial Tourism Naples in collaboration with the Region and the City, which will feature both international and choirs and gospel artists the Italian and Neapolitan song. Among the guest of the event, Eddy Napoli, Francesca Schiavo and Rita Forte. Upcoming dates, Sunda, January 18, at 18, in the Church of San Giorgio Maggiore with the Choir of the Good Shepherd of Ischia and the Avellino Cathedral; February 1, in the convent of San Domenico Maggiore with the musical association "Iubilate Deo" Torre del Greco and Chorus "Tenth Symphony" Pescasseroli (L'Aquila); and February 7, at 20, in the Church of the Gesu Nuovo with I Cantori di Posillipo (Naples ).
On February 14, however , Valentine's Day , Castel Sant 'Elmo (18 hours) and the day after the Central Station of Naples (11:30 / 12:00) live with Francesca Alotta Power and Naples, in the name of music and Italian Neapolitan melodies.
Admission is free while seats and tickets can be collected from the EPT in Martyrs Square, 58 and/or info point to the central station, the airport of Capodichino and in hotels in Naples.