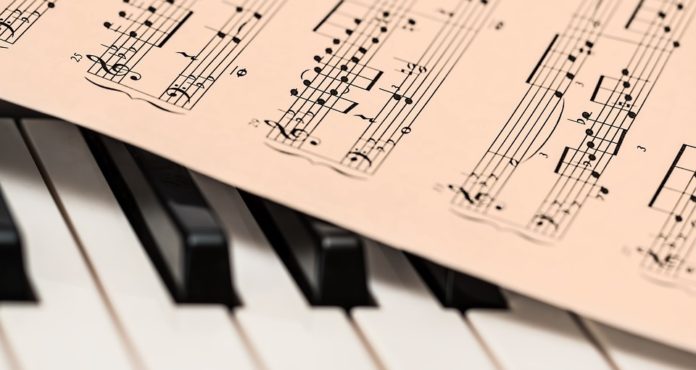 A challenge with seven notes. It is born from the synergy between the maestro Francesco D'Aprea (president of the Artemus Association) and the maestro Alfonso Todisco (artistic director), the Ensemble Artemus, a youth orchestra, strictly "made in Campania", structured with the intent to divulge and propose symphonic music through a wide repertoire that mainly involves the execution of epic movie soundtracks.
ON THE STAGE OF THE GREAT CINEMA
An orchestra composed of 25 musicians with a section dedicated to the arches (violins, violas, violoncelli); to the wind-instruments (flute, clarinet, alto/tenor saxophone); to rhythm (drums, percussion, piano and guitar) and about 30 soloists and choruses, ready to play on stage the magic of timeless masterpieces forged by immortal names of great music such as Ennio Morricone, Nino Rota, Nicola Piovani and Hans Zimmer. Immense composers, able, with their masterpieces, to leave an indelible mark in film history and not just in that. The gotha, therefore, of modern cinema admired through the pentagram magnifying glass.
ON THE 11 NOVEMBER THE DEBUT IN SCAFATI
For the debut of the Ensemble, scheduled for November 11 (at 8 pm), on stage of "San Francesco" theater in Scafati (Sa), works will be performed from "Il Padrino" to "Star Wars", "the Gladiator "until he comes to "Cinema Paradiso". There will be no classical "pieces" such as the 5th Symphony of Beethoven magazine in pop jazz and modern compositions, but always proposed in symphony. The event will be presented by Angela Rosa D'Auria.
A PROPOSAL FOR AMATORS AND "COMPETENT"
The Ensemble Artemus is one of the few realities present on the territory to offer a similar repertoire, designed for an amateur audience but also very competent in "listening". The orchestra artists orchestra directed by maestro Todisco and presided by maestro D'Aprea, represent the best of the local musical offerings made up of the best levers alongside authoritative masters.
For info and reservations: +39.333.1849186 – info@artemus.it