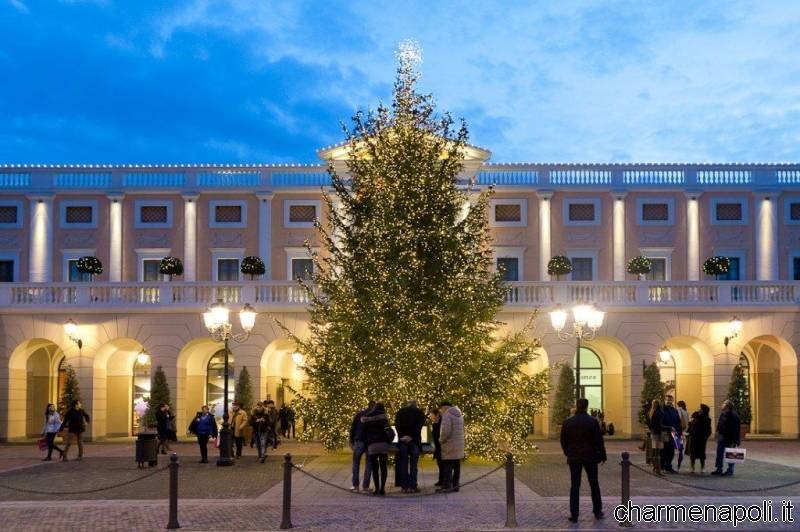 At La Reggia Designer Outlet Marcianise (Ce ) is already Christmas time .
To discover the magic of the festival 's most beloved , the event is scheduled for Saturday, November 16 at the foot of the majestic fir tree that will be lit for the occasion in a striking blaze of lights and colors.Every weekend in the complex business of Terra di Lavoro , is an opportunity not to be missed.
Up to 22 December, endless surprises await visitors . While the major will be engaged in shopping, the children will have the opportunity to take pictures with Santa, participate in creative workshops and relive the charm of the tradition of the most beautiful fairy tales. Among these could not miss the Christmas fairy tale par excellence : "The Nutcracker and the Mouse King " by Ernst Theodor Amadeus Hoffmann.
[charme-gallery]
The Adventures of Little Clara and the Nutcracker Prince, will be staged by a cheerful parade of actors , dancers and musicians who move to 17.30 from the main streets of downtown Marcianise . A gift for the young spectators , in a blaze of joy and emotions : sweets and candies .
All accompanied by the intense and poignant notes of Tchaikovsky , composer of the music of the ballet based on the story , on which, with live accompaniment of piano and violin , will perform two étoile the corps de ballet of the Teatro di San Carlo in Naples in an elegant ballet .
And because at Christmas we are all better … space to the charity with a service of packing gifts made in collaboration with the volunteers of " Smiles Foundation Onlus " , which will donate the proceeds to charity .
"La Reggia Designer Outlet"
Saturday, 16 November , 2013, 17:30
Sp 336 – Samnite Marcianise (CE)
info: lareggia@mcarthurglen.com Tel: 0823 510244