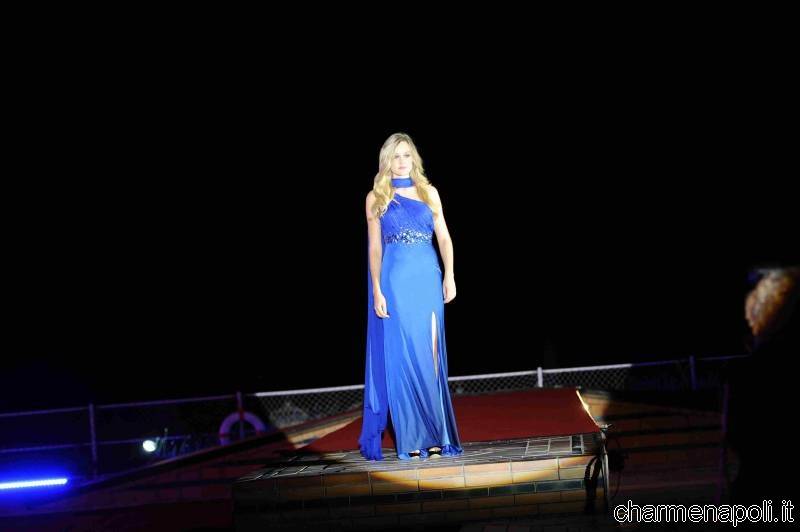 Impero Couture, a designer of haute Neapolitan women couture who for some years is imposing itself on the national scene, he arrived at the Venice Film Festival in Venice at the Venice Fashion Night , the most anticipated fashion event of the 70th edition of the film festival . The event TVModa signed with the conduct of elegant and vibrant Jo Squillo, glamorous and cosmopolitan in the frame of the terrace at Hotel Excelsior Maserati has seen on the catwalk ten of the coolest names in the national and international scene : Alberta Ferretti , Blumarine , Krizia , Byblos , Moschino, Roberto Cavalli, Stella McCartney , Vivienne Westwood, Loriblu and of course Impero Couture.[charme-gallery]
It was the first time that the brand Neapolitan women's fashion was confronted with the names of thickness world. And Impero Couture won the challenge by collecting a lot of interest and acclaim of an attentive audience for the most part belonging to the show business men, cinema and fashion .
High fashion has alternated with the pret a porter in an evening of fashion and good music, thanks to the company 's disco sound of Alan Sorrenti and Jo Squillo. Glamour and entertainment on the terrace Maserati , the nerve center of the post red carpet ,[charme-gallery]
Among the guests of Empire Laura and Silvia Squizzato , the twins most sparkling of Italian television , sent to Southern family , enthusiastic about the sensuality and elegance of the creations Impero to the point of choosing the brand for their upcoming professional commitments .
In Venice , Impero Couture has marched with 15 dresses, emblem of the collections , 2014, all dedicated to female sexuality and its power : the black lace that wraps the body in a line bon ton free necklines , the drapery is white , typical of Impero design , the red triumphant woman with a strong personality and slip lines that adorn the figure on important occasions .
With the parade of Venice , Impero Couture has done, therefore, its entry in the Olympus of high fashion. The fashion house was born from the passion and boldness of its designer , Luigi Auletta . A moral goal that accompanies the company's steady growth in recent years in contrast to the current market trends .
" Impero is a dynamic brand , which has made a growth path of life : in 10 years we have achieved important goals , including that of offering high fashion at an affordable price ," says the president Auletta , proud of the results of its business strategy and the next fashion show in Venice. " We have been chosen , we have not proposed for this event , the organizers felt that Empire had what it takes to confront names circulation worldwide."