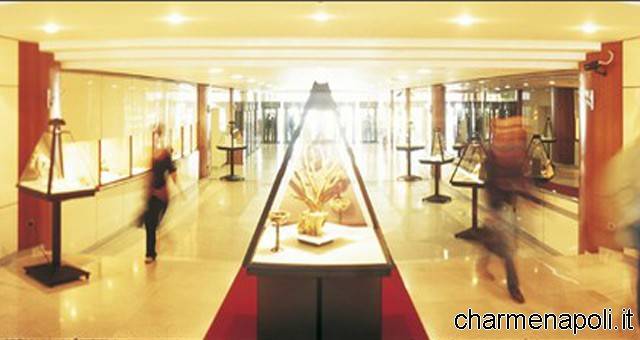 A … "Precious World" in Terra di Lavoro. From May 2 to 5, in the magical setting of Tari, reopens the exhibition dedicated to contemporary jewelery, for 16 years the most important industry event for the Italian market of the Old South with the participation and involvement of 500 companies the most representative of the international jewelery of the world.
In the four days of the fair to the 400 companies in the pole firmly Marcianise will join approximately 100 exhibitors external. In addition, thanks to the wide promotion activities dedicated to customers requires the presence of more than 25.000 professionals in the stands of the event Caserta.
Always been a reference point for the southern market, the "Tarì Precious World" is an appointment today to say the least indispensable for all companies who want to reach their customers more qualified also coming from the north and from Europe. This is due to the climate of hospitality, services and organization, making the event Tarì unique, and which offer the visitor a professional, beyond the diversity of products and brands, an irreplaceable presence of craft services otherwise hardly available. All this in an environment where efficiency and elegance are an inseparable pair.
Not in the case in previous years , the fair has a full house with buyers from Russia, Azerbaijan, Kazakhstan, Uzbekistan, Georgia, Serbia, Ukraine, United States, Dubai, France and Spain. All fascinated the offer as wide and never qualified for the Precious World exhibitors. But above all seduced by the creativity of the brand "Made in Italy". In short, a more than valid reason not to miss even a moment of "Precious World".
Il Tarì S.c.p.A.
Zona ASI Sud – 81025 – Marcianise (CE)
[charme-gallery]