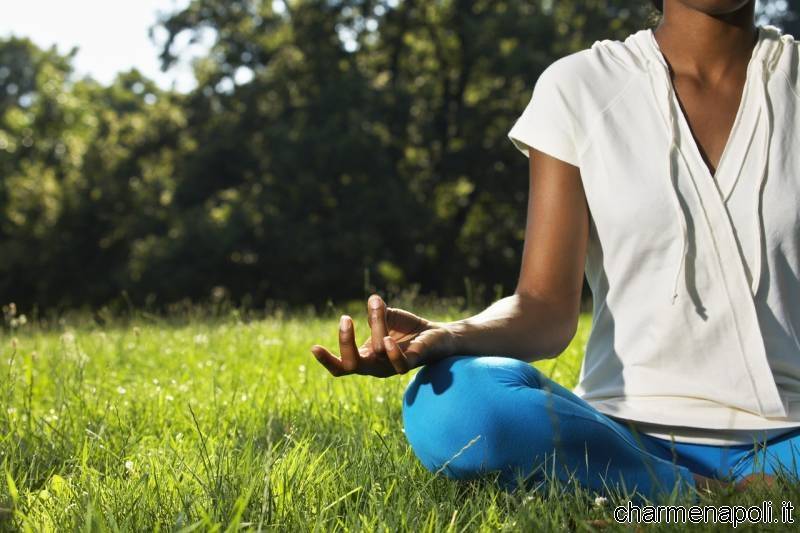 Everybody in Floridiana Park to restor body and mind! The appointment, for lovers of yoga, is in Naples on 1-2-3 November, from 12.00 am to 13.30 pm in the spaces of the extraordinary park of Vomero, which will open the doors for a free practice session of the note Eastern discipline.
The event "Yoga in Floridiana", organized by Luigi Sansone founder and coordinator of the Scuola di Yoga integrale di Napoli, will be held in the border of the great green lung hills. The meeting is aimed at those already practice yoga, but also to those who want to undertake it for the first time, and enjoy the harmonic, physical, and spiritual properties that the ancient science stimulates.
In collaboration with the Soprintendenza Speciale (PSEA) and Polo Museale della Città di Napoli, the event also offers an opportunity to slow down urban rhythms, involving all the senses, including taste buds with tasty vegan lunch.[charme-gallery]
During the three days of meditation there will be also the national meeting of young people (aged between 19 and 29 years old) who will attend the free course of training for Yoga teachers to address social and humanitarian (by the School of Integral Yoga) to be held in Naples from January 2014 with a duration of three years.
It only remains, therefore, to rendezvous in the spaces of the villa and greet everyone with the sun, as in the more usual oriental tradition. But … if it rains?
Don't worry, in adverse weather conditions, activities will move to the nearby premises of the School of Yoga in Via Scarlatti, 209.
"Yoga in Floridiana" Naples , from 1 to 3 November 2013
Obligatory reservations required to:  340.7830920