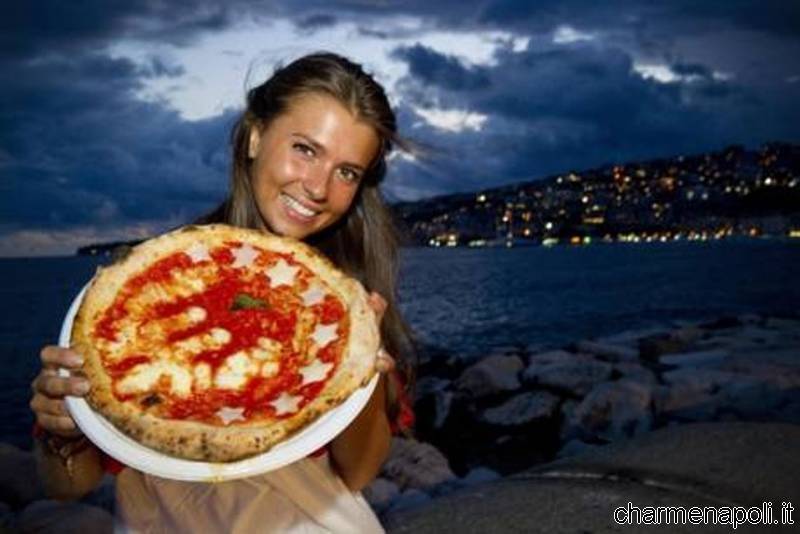 Naples and the pizza, the more dessert and tasty of the marriages. Redhead tomato, dripping white milk's fior, or tasted with the anchovies. Margherita or Neapolitan that is, tasted in the city of Virgilio, the most famous of the flour disks assumes a particular taste. Fruit of years and years of experience made of traditions that are handed down, jealously, of father in child. The rest they make it the water and the sun of Partenope, rare and precious ingredients, that only to certain latitudes damage the best of itself. A sensational alchemy, the alone one in degree to make the pizza "made in Naples" an unique and inimitable dish, to comfortably taste sat to the tavolinis of a pizzeria, but also standing, holding it well hold in hand, in the classical fold to wallet.
And' to this match, to this wedding of tastes that also this year Naples is prepared to open the leaves to the "Naples Pizza Village 2013", one of the savory and spectacular events of the year. An appointment attended by the Neapolitans but also from tourists and visitors that choose to approach in the ancient Capital of the Kingdom of the Two Sicilies to enjoy the tastiest of the kermesses. A greedy occasion to the insignia of the good food and the healthiest fun.
To the reentry from the summer vacations, from 3 to 8 September, we anticipate that in the spaces of the Waterfront Caracciolo, will be possible to bathe in an unique and savory atmosphere, made of musical shows and cabaret, animation for the smallest, but also diversion for all the ages and an entitled temporary show "Museum of the Pizza". But there is more. For the lovers of the kitchen, to disposition of the participants there will be, in fact, equipped laboratories, seminars and conferences, held by the Teachers pizzaioli, during which it can be tried the ability of experienced cooks and the whole mastery to the stoves.
Event imperdibile, will be then the spectacular one, "World Championship of  Pizzaiuolo", that will see protagonists the best pizzaiolis of the planet. In short: a five days of pure fun that you/they can be lives in the spaces of the Waterfront Caracciolo transformed for the occasion in a ready real village of 30mila square meters to bathe in the appetizing aroma of the true Neapolitan pizza, the alone one able to pick up estimators in every angle of the world.
Besides, inside the "Naples Pizza Village 2013" there will be an initiative promoted by the organizers of the kermesse for the operators of the sector of the Mediterranean Exchange of the Tourism. It deals with the "Pizza ticket", that foresees a tasting of a good pizza and a drink, the all in completely free way. Free, exact. As the entry to the Village of the gluttons: completely free. And it needs only then to take advantage of it. Good pizza to everybody.