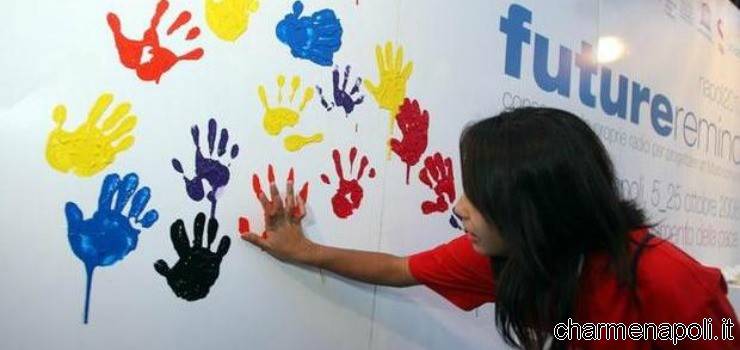 White smoke for the Universal Forum of Cultures 2013.
After months of anticipation swirling followed by a whirlwind of appointments , dates and controversy, tomorrow Monday, November 18th at 18:00 is expected to cut the ribbon of the official opening ceremony of the event in the halls of the Teatro di San Carlo in Naples.
Besides the planned institutional presence of the Mayor of Naples Luigi de Magistris, President of the Campania Region Caldoro Stefano and Massimo Bray Ministers of Culture and Foreign Affairs Emma Bonino; It is expected the participation of the Mayor of Barcelona Xavier Trias, the Director General of Fundació Forum universal de les cultures Mireia Belil.
The theme of the fourth edition of the international meeting will be the value of cultural diversity , along with the prominent issues of sustainable development and dissemination of peace.
Admission to the event is by invitation only, however there are a maximum of 200 inputs whose reservation can only be made online, via the website of the City of Naples. After filling out the reservation form, you will receive an email with the invitation code to be shown at the box office of the Teatro San Carlo for conversion ticket.
[charme-gallery]
The meeting aims in fact to be an opportunity for convergence of the traditions of different countries , united by the same goal of growth and enhancement of European heritage.
This year the Spanish tradition meets Italian, particularly Neapolitan and will Juraj Valčuha, the master of the orchestra of the Slovak San Carlo to celebrate this union of common roots in music that have made the history of the two countries .
While waiting for the full program of cultural event , some advance information on places of the forum that will range across the city , starting from the center to finish with other cities of Campania hosting sites recognized by Unesco as a World Heritage Site.
"Forum universale delle culture 2013" IV edition
Naples 18 november 2013, 18:00 p.m, access is restricted until at 17:50 p.m.
Teatro San Carlo di Napoli ,Via San Carlo, 98F