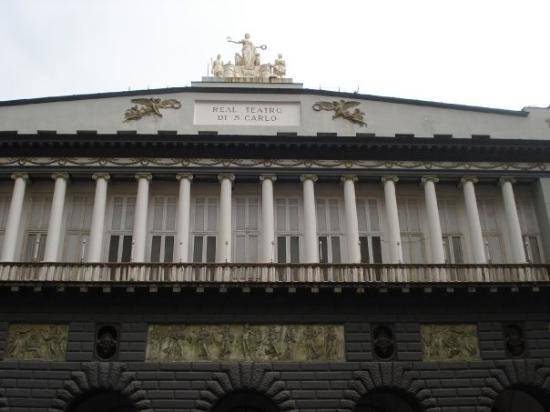 The charm of a place that knows no limits of time and age. The unique feeling, mixed with wonder and excitement that hits you when you're inside. Only those who have walked at least once in their lifetime threshold of the Real Theatre of San Carlo in Naples, can understand and appreciate the magic of one of the most famous monuments of Partenope.
The Neapolitan stable opera, one of the most prestigious and oldest in the world, this time is preparing to welcome a very special audience.
Sunday, March 2 for the Carnival, the gates of the theatre, founded in 1737 by king Carlo III of Borbone, will open to accommodate children and their families, with a number of planned initiatives.
The atmosphere of lightheartedness that will pour in every corner of the majestic building is really contagious and for adults and children will be definitely hard to resist the lure of the fantastic universe of fairy tales.
Yes you read right, a place dedicated to excellence in storytelling and the performing arts, players this time will be the characters born from the pen of the greatest cartoonist and illustrator of all time: Walt Disney!
[charme-gallery]
Some extracts of his unforgettable masterpieces of animation as "Fantasy", will be screened during the day, with the musical accompaniment of the most popular symphonies such as the melodic "The Nutcracker" and Tchaikovsky's "Dance of the Hours" by Amilcare Ponchielli.
Still, in the bright dining of  the Historical Foyer will be held hear, hear a real magic show and juggling, by the group "Turning around Vesuvius".
In short, impossible to miss and remember to follow one simple rule but to take part in the event: in the theater every disguise is true, just believe it. Are we or are we not in Carnival time?
"Carnival at San Carlo for families"
Sunday, March 2, 2014 11.00 p.m.
Teatro di San Carlo, Via San Carlo 98 F Naples