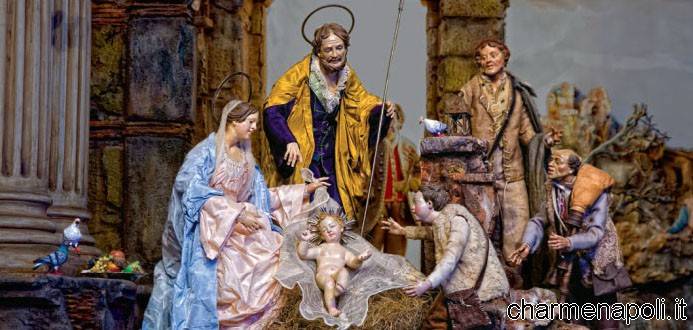 Where else but in Naples ? The collaboration between the Association of Neapolitan nativity scenes and Development Centre – Events – Entertainment – Culture Eighth Municipality of the City of Naples, was born the Art Academy of Nativity, a real "university" with a lot of dedicated courses learning the most famous of the sacred representations "made in Naples".
Strongly desired by the President of the Observatory, Armando Molisso, the idea has found great synergy, passion, professionalism and competence in the Masters associated with the Association. The same people who in the academic year 2014 will form the participants in the various specialization courses to be held in the premises of the Multipurpose Center "Villa Nestore", via Compagnone, in the district Chiaiano, Naples, home of the newly formed Academy. The beginning of the course is scheduled for February 7th and participation is free of charge.
[charme-gallery]
The Nativity, from the Latin praesepum (manger) was born as a representation of some passages in the Gospel relating to the coming of Jesus to the world, in particular, will find space The "Mystery", ie the birth of the Child, l' "Announcement" or the appearance of an angel to the shepherds, the adoration of the Magi and the "Diversorium", the hotel where Mary and Joseph sought shelter in vain. In Naples, during the seventeenth century, this form of devotion has grown to such an extent as to become art itself, to put down roots by transforming an entire street (San Gregorio Armeno) in a sort of craft shop in the open air, entirely dedicated to the artistic nativity scene made ​​in Partenope.
Academy of Art Crib
www.associazionepresepisticanapoletana.it
tel. +39.081.7959362 – fax 081.7959371
For info and registration: tel . 339.7914946
e- mail: accademiapresepiale@tiscali.it
silvanodelgrande@gmail.com, abate.bruno@alice.it
Multipurpose Center "Villa Nestore", via L. Compagnone, Chiaiano (Naples)