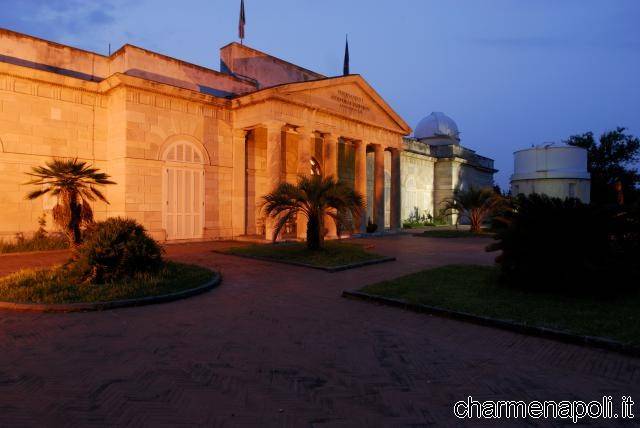 Music under the stars. Wednesday, May 28, the talented former students of the Music Conservatory of San Pietro a Majella, setting up real Neapolitan declared in June 1807 by a decree of Joseph Napoleon, will perform in the magical setting of the Astronomical Observatory of Capodimonte.
The entrance is free for participants, starting from 20.00 and will be staged variety "Under the Stars" a show featuring music and artistic performances, all united by the theme of astronomical and astrophysical universe and its secrets.
To lead the entire evening will be the journalist and television writer Gino Aveta, flanked by the Director of Research of the National Institute of Astrophysics Observatory of Capodimonte, Massimo Della Valle. Together the two fragments will offer to the public of television broadcasts, aired by Rai, who treated the stars and everything related to the cosmic universe.
[charme-gallery]
But the real star of the evening will be the universe of… seven notes, often inspired from the fascinating world of stars.
In addition to the previously announced performances by former students of the conservatory, there is also room for other kinds of music like rock opera Tito Schipa jr. and talent of Ciccio Merolla, a musician of great charisma, one of the most respected drummers-rapper active in the Italian music scene for the past twenty years.
In addition, to finish at the end of the evening, the experts of u.a.n. (Neapolitan union amateurs) will guide the audience observing the sky and planets with telescopes located on the monumental square of the Observatory.
"Under the Stars"
Wednesday, May 28, 2014, 20.00
Free admission subject to availability
Auditorium of the Astronomical Observatory of Capodimonte, Salita Moiariello, 16
Naples, tel: 0815575111