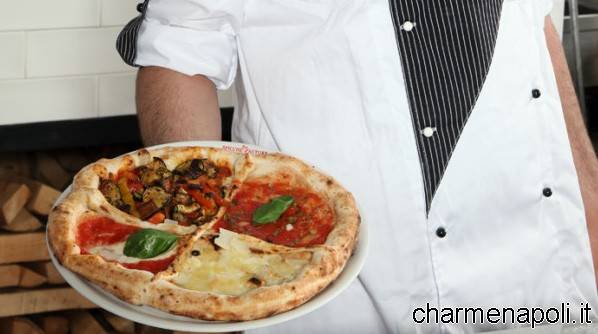 Friday, May 22, starting at 1.00 hours pm, opens its doors in Naples, in the heart of Vomero, "Spicchi d'Autore – Pizzeria gourmet", a new catering concepts focused on the typical bells of quality. Creator of the project is the Vecchi Fornelli Srl with marketing consulting Giuseppe Gargiulo.
Many elements of the original appeal of this gastronomic project. First of all the pizza, which will be proposed in segments to allow you to make a personalized tasting Neapolitan dish. At the controls of the bench pizzeria there will Mimmo Esposito, a young but already with many years of experience to his credit.
Another strength of "cloves Author" will be fried Neapolitan aristocrats made according to original recipes of the '700 and signed by the master Monzù Gerardo Modugno, for over forty years in business at palaces and prestigious clubs of the ancient capital.
Another reason of attraction of the hilly location will be the presence in the dessert menu created by renowned master Sal De Riso, pastry chef of the year in 2010 and creator dell'imitatissima cake "cottage cheese and pears."
Project partners brewery Angelo Poretti, this with the full range of beers including the seasonal seven hops. With news that will be a bit 'the flagship of the "good wine" of "wedges": the brand new beer champagne 10 hops, produced for Expo 2015 and available in preview in gourmet pizzeria of Via Doria.
Spicchi d'Autore – Pizzeria gourmet
Via Gino Doria, 81 (Vomero, stage area Collana stadium), Naples
Tel. +39.081.5560892
Open daily for lunch and dinner
[charme-gallery]