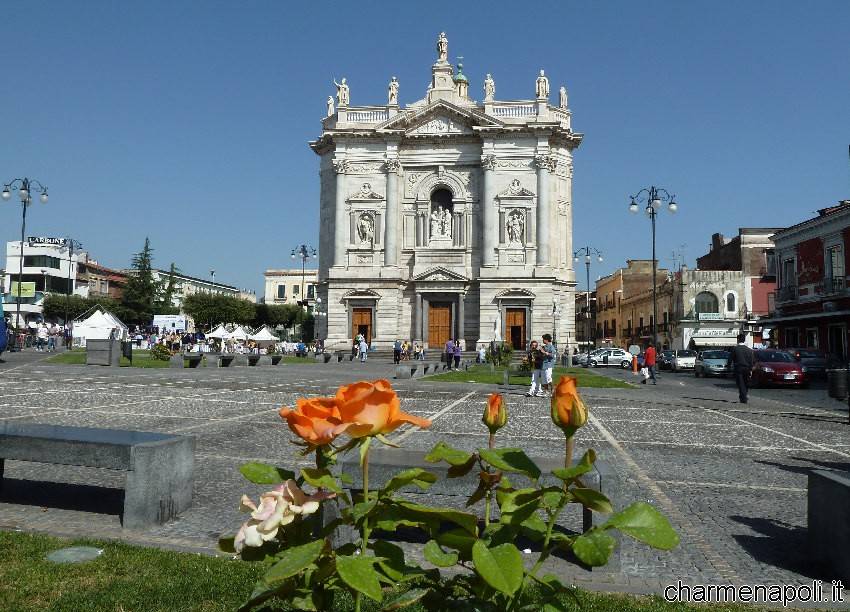 In San Giuseppe Vesuviano (Naples) is all set to the "White Night", eagerly awaited by citizens and traders, scheduled for tomorrow night in the town of Monte Somma. Initiative was launched by the municipality headed by Mayor Vincenzo Catapano, and organized by a steering committee formed the Councillor Entertainment Tommaso Andreoli and by the Culture Dolores Leone, President of Ascom Pasquale Cutolo and the Youth Forum: staff that uses the professional association "I love Cabaret" which handled the events.
The formula is the same as always: an integrated live music, animation, entertainment and cabaret shows for a full of joy, with the company of street circus "Petit Circus", from 6.00 to 11.00 hours pm, along the lines of Via XX September, Piazza Garibaldi and Corso Vittorio Emanuele, all pedestrianized for the occasion, with shops open and special promotions and discounts designed specifically for the event. Finally, the grand finale: the show in Piazza Garibaldi with "I Ditelo Voi", at 21.30.
The program was revived and updated following the huge success of last year 2014, created with the aim to prepare for the upcoming holiday season, but also with the intention of involving the greatest number of citizens and people from neighboring communities to indicate St. Giuseppe Vesuviano as entertainment destination and gathering place for young people and families. "We selected attractions that would be the expression of all ages – have stated the organizers – with a particular propensity to choose to live bands from the repertoire sparkling addition to the greatest comedians from known transmission Rai Tv "Made in the Sud" record plays in the drive national comic. We also completed the program concluded with a "white night" format now widespread and appreciated throughout Europe, to enjoy the night and propose alternative commercial formulas".
The purpose of the event is of course bring people to consider the square of San Giuseppe Vesuviano as an important meeting point of the city and neighboring countries for the exploitation of the beautiful square in the first place but also with a focus on market-oriented, but above all that the area has to create a flow that will then ideally people to enjoy the activities planned and the beautiful Christmas lights that adorn every year with fantasy.