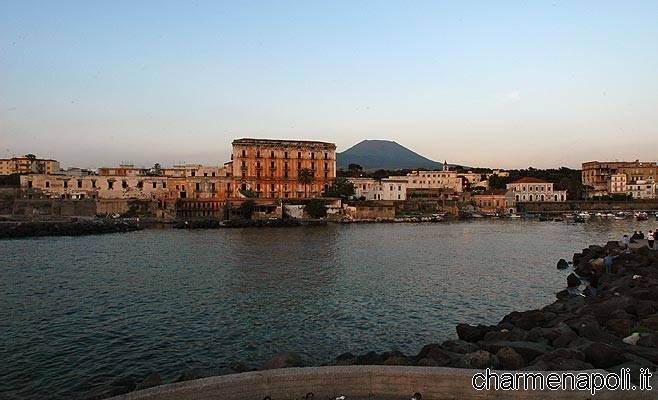 Sport at the service of solidarity.
The occasion was the first edition of "the sportsmen -The Fair Vesuvius dello Sport", which will take place on Saturday 20 and Sunday 21 September at the Villa Comunale di Portici (Na).
The event, organized by the Amateur Sports City Vesuvius, aims to promote, through the spirit of the group that is established in the course of business, core values ​​such as honesty and respect, paying particular attention to the younger generations.
A laudable goal, especially in such a difficult time for the Neapolitan territory.
But let's see in detail the program.
[charme-gallery]
Thanks to the efforts of local realities that have enthusiastically joined the initiative (including artisans market Napoletano) participants will have the opportunity to compete with football, volleyball, basketball, martial arts, athletics and spinning.
Provided, also, demonstrations of hip hop and roller skates.
Recall that all sports activities in the program will be held at the Sporting Club, while at the Theatre De Filippo (former Capitol Cinema) will be set up the area talk with debates and presentations of books.
And speaking of sports and football, he could always be a fitting tribute to the milestone football Naples?
Both Saturday and Sunday the Villa Comunale will host the Itinerant Museum of Maradona, with all the memorabilia of Pibe now guarded by the family Vignati. Historical shirts, boots, banners and many other objects of Diez in exposure thanks to Massimo Vignati, president of the Club Naples "Silvio Saverio Vignati",  the nanny and son of Maradona during his unforgettable adventure on the slopes of Vesuvius and Saverio Vignati, historical guardian of the Stadio San Paolo.
A collection a must for all fans of the strongest player of all time.
And for those who want to go back through the photos of the golden days of the great scorer, will be a photographic exhibition curated by Raffaele Esposito, who will present the glorious history of Napoli Soccer, pre and post Maradona.
But the surprises do not end here because the guest of honor will be Hugo Maradona, brother of Diego, who returned on a permanent basis in Naples, a witness to the love that binds the family Maradona to the city of the Gulf.
The all in favor of a good cause, indeed, in collaboration with the Museum of Maradona will be given the option of donating offerings to small patients of Pausillipon.
Finally, to take the field for a good cause will be the Association of Anti-racket Portici to shout no to the Camorra, one-stop service to the citizens.
"The sportsmen, the Fair of the Sport Vesuvius"
20 to 21 September 2014, Portici
For more info:
Ciro Spedaliere: 3457731171
Domenico Esposito: 3201599594