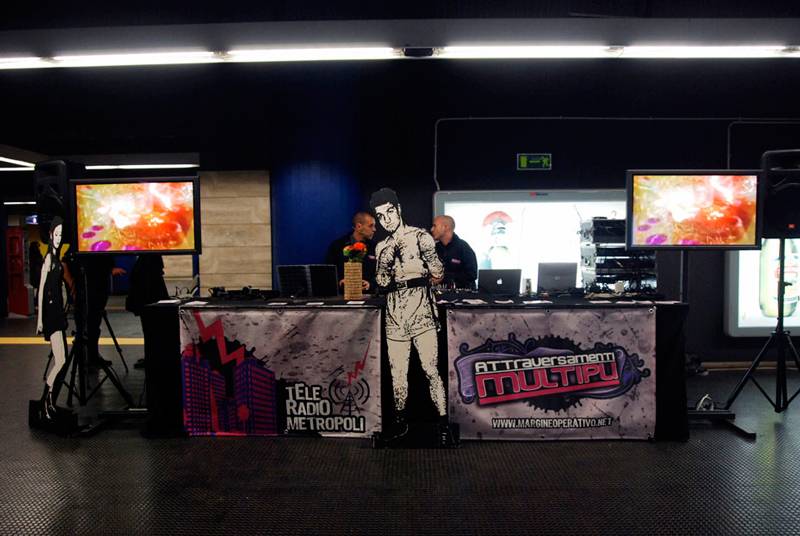 "Crossings Multiples 2014" port in Naples the art of our time with his appearance, his experiments, his spells. As part of the Forum of Cultures, for four days, the urban spaces of four stops on the "Tube" Naples will become many makeshift stages where the art will be the protagonist. Thereby, with moments of theater, dance, music and artistic performances that will take turns in the environments of the major Metro stations of the art of Naples (line 1), from 30 September until 3 October 2014.
The improvisations, installations and the "urban action" of the charming exhibition is taking place in the afternoons, always from 3 hours pm to 8 hours pm and all events are free admission. Program in hand, hand, therefore, Sept. 30, with the show scheduled in the metro station Garibaldi. The October 1 will then be the turn of the station and università and the October 2 in metro Vanvitelli. Finally, the date of October 3, with the event to the station Piscinola. Four events that fit in 4 places symbol of urban regeneration in the city of Naples, with the involvement of 12 ensemble of artists, representative of the contemporary scene will present 18 national and site-specific performance created specifically for the spaces in which they occur.
"Multiple Crossings" is a project created in 2001 by a multidisciplinary art group "Margine Operativo", under the artistic direction of Alessandra Ferraro and Pako Graziani, who wonders about the relationship between contemporary artistic languages ​​and entering this multidisciplinary events in urban areas, in places of transit and in unusual locations.