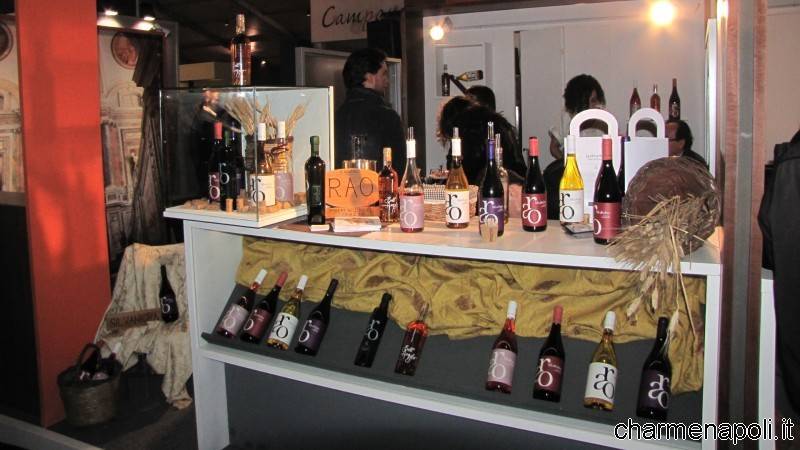 Vinitaly 2013: the neapolitan's wines stand has been among the more visited. A big success, therefore, for the made in South of Italy. To a first analysis, the same operators of the sector don't almost know how to make sense of the true motive than so much interest, but going to fund understands the motive. The territory they live it expresses, more and more, true excellences of international level, with the proposition of innovative ideas and a lot of imagination.
An example on all is the mass in commerce of the "the Farmer's Brut" one "champagne" been born by an idea of Ciro Picariello, titular of the homonym wine cellar of Summonte (Avellino), that in practice, in a beautiful wrapping, it sells down you its brut to head and, if you want, you can complete alone the workmanship performing the degorgement.
Other example of innovation in the tradition, is the birth of the passito of white Pallagrello "Beautiful angel", to work of the Wine cellars Rao, for wish of its holder that, already primary Policlinico in Naples, after the pension a deserved withdrawal is granted among the vineyards of Caiazzo, where it produces, besides the passito, the Kings' wine borbonici (Pallagrello Black and White) note in all of its forms.[charme-gallery]
There is then "Joaquin", whose manufacturing, Raffaele Pagano, is a true volcano of ideas and has culture and crops of elevated quality. His Joaquin from the island Rosy Wine, last creation of the wine cellar (to purchase him/it they want us more than 100 European), has been the sought after bottle of the whole tent of Campania to the Vinitaly.
A confirmation arrives from the Falerno of the Massico Doc of Giovanni Migliozzi that, with his "Rampaniuci" from biological grapes, it reaffirms to have the cloth of the great wine, that he remembers and it preserves gladly him to be able to uncork him/it in the pleasant occasions. Detail is its idea of as to make to mature some products: in the wine cellar Migliozzi has climbed on great musical boxes because, it sustains, "to my wine it makes pleasure listen to the music rock".