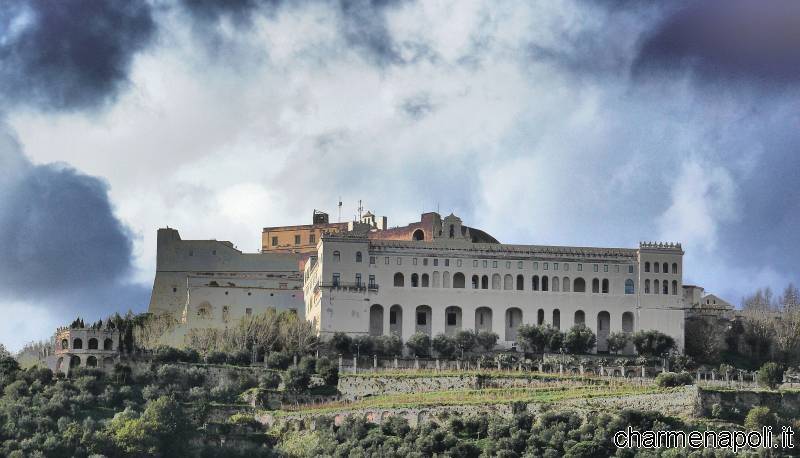 From the Royal palace of Caserta at the National Archaeological Museum of Naples. But even the Neapolitan Royal Palace, the Museum of Capodimonte and Castel Sant'Elmo. After the success of 28 September last year, with over 40,000 visitors in 4 hours, come back Saturday October 26 the "Notte al Museo" with the doors open until late at night in the most beautiful places of culture of Italy and many new members , from Piedmont to Puglia.
Now in its fourth edition, the project Enhancement of the direction of the Ministry of Cultural Heritage and Tourism relaunched in autumn version. And if the temperature does not allow the most scenic walks in the moonlight in the ruins of Pompeii and Herculaneum and Paestum between the times enchanted , given a choice between events and occasions of all kinds, from guided tours to lectures, the pièces theater to concerts.[charme-gallery]
In Naples, for example, the Capodimonte Museum organizes a drawing workshop and, for fans of collectibles, art and antiques , do not miss the exhibition of the collection of gilded bronze, silver, branches, brass, colored marble, semiprecious stones, pottery, carved wood and porcelain belonged once to Sicilian Mario de Cicco (born in Palermo), refined exponent of a culture of elite matrix late-nineteenth century, came to the foot of Vesuvius in 1906.
Finally a dip in the "Santa Follia" of Castel Sant'Elmo, with a visit to the in-depth collection of the museum of the twentieth century (ed. Museum Project ) which will follow , a real "action play" in the corridors of the castle hill, improvised stage where visitors can attend the impossible love between Saint Erasmus, the soul of the manor and "landlord" and Erasmus from Rotterdam, who devoted himself to the madness a well-known Praise. The operation theater has been realized by the company "Il canto di Partenope" .
Schedules, list of museums open and info:
www.beniculturali.it
www.valorizzazione.beniculturali.it
MiBACT toll-free number: 800 991 199