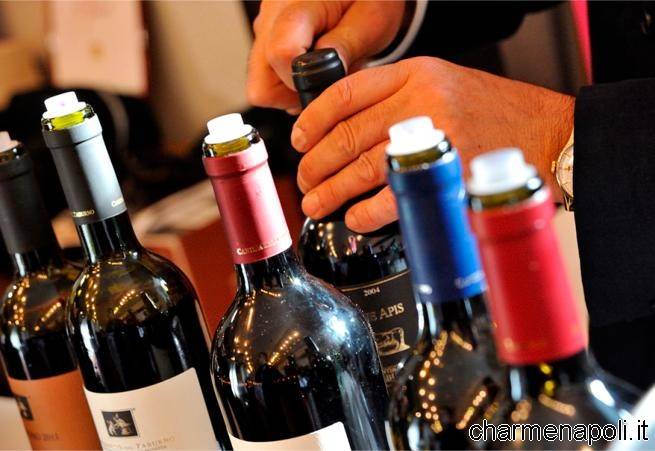 Raised the goblet. We toast to his majesty the wine, protagonist of the ninth edition of Vitignoitalia, the largest wine event in the central-southern Italy, built to a design by Hamlet srl, under the patronage of the Unione Italiana Vini and the Movimento Turismo del VIno in collaboration with Unioncamere Campania, Campania Region and the Comune of Naples, on stage 2 to 4 June next, in the enchanting scenery of Castel dell'Ovo.[charme-gallery]
A very rich calendar of events. In addition to the excellence of Italian wines, from this year, in fact, even the big names of Italian cuisine will land in the picturesque scenery of the islet of Megaride, icon the waterfront inNaples.
For the first time the artisanal pasta Gragnano's Pasta Di Martino and four of the most beloved national consortia of producers of cheeses Protected Designation of Origin Vitignoitalia have chosen as a showcase to present to the general public.
The Consortium of Mozzarella di Bufala Campana Dop (Consorzio di Tutela della Mozzarella di Bufala Campana Dop), the Consortium for the protection of Gorgonzola Cheese Dop, the Consortium of Parmigiano Reggiano and the Consortium for the protection of Pecorino Romano Dop will be present, with an exclusive space on the first floor of the Castle made famous by the mysterious egg, for three days of tastings, pairings and initiatives to be missed. But there's more.[charme-gallery]
In the anti room dell'Antro of Virgil will be set up, in fact, a unique designer Pastificio Di Martino bar where you can browse through different formats and dies and taste the homemade pasta Gragnano freshly prepared.