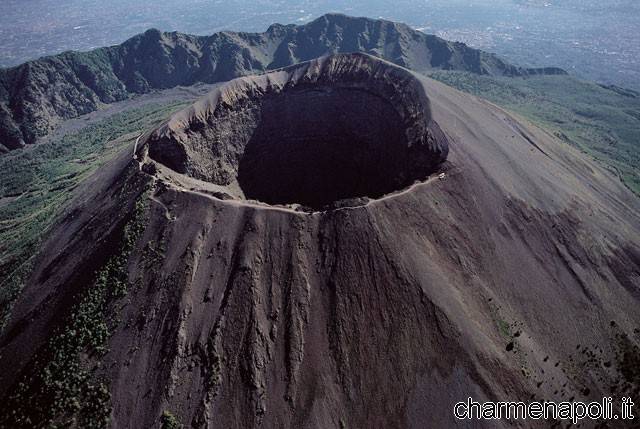 Three days of events, music and performances, directly at the foot of Mount Vesuvius, in front of one of the seven wonders of the world.
The Experience Vesuvio Festival will be held from Friday, October 10 until Sunday, October 12 in an exceptional setting: the Vesuvius National Park, located in the municipality of Ottaviano.
Most of the show and the other attractions in the program will take place in fact in the protected area of the volcanic park, upstream of the scenic road, on private land situated between the woods and Vesuvian lava, with the aim of bringing citizens closer to the eastern Campania the city of the gulf and discover the culture and traditions.
[charme-gallery]
But let's see in detail the program of the festival.
It starts Friday, October 10 from 21.00 with the music festival "Live Vesuvius Concert" which will take place over on stage numerous bands including "I pennelli di Vermeer," "Freak opera", "The Shak & Speares" and as a special guest: Valerio Jovine in "Jovine on the riddim".
It continues Saturday, October 11 from 20.30 with the "Live Vesuvius Show" will host big names in the cabaret scene and melodic as Luca Sepe, Peppe Iodice, The Bluebrunch, Tino Brigandi and the St. Mark's Gospel Choir.
Finally, it closes with a flourish Sunday, October 12 from 10:00 am with the day decicata to children with animation, inflatable games and entertainment, provided for by the "Live Vesuvius Baby Day".
But that's not all because every day you can visit the art exhibition "The material Vesuvius" and enjoy a refreshment area, hike, bike and horse.
Recall also that the event will be presented the project of the architect Ciro La Femina qualification that will involve a part of the said area by the fitting of a plot of land in order to revitalize the traditional cultures of Vesuvius.
"Vivi Vesuvius Festival"
10-12 October 2014
Vesuvius National Park, via the Prince's Palace, Ottaviano – Naples