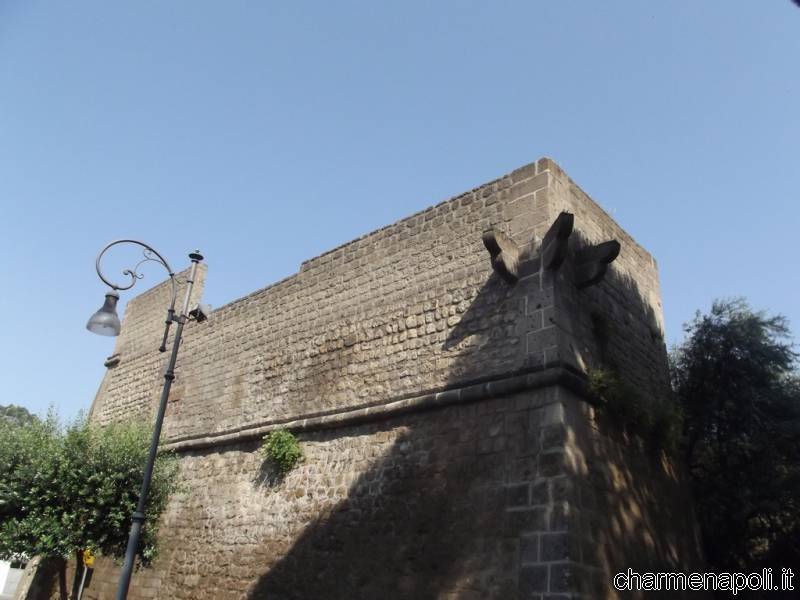 Since the time when Rome ruled the roost, cities like Sorrento were equipped with an imposing city walls, surrounded by mighty ramparts: stone sentinels overlooking the waters of the Tyrrhenian Sea, ready to report the threat coming. On those same walls, in medieval times, the Normans, the Aragonese and then finally the viceroy of New Spain built strongholds and more resistant to repel the Saracen pirates, who especially during the sixteenth century, put to the sword most of the seaside towns of southern Italy. These were the years in which Sorrento greeted the birth of one of its most famous sons: the poet and writer Torquato Tasso, came to light on March 11, 1544. If the bard of the Gerusalemme Liberata, in its infancy, he could look around, he would see the historic heart of the city turned into a big construction site, to ensure the village a defensive system increasingly resistant. The ancient greek-roman walls, restored several times, were practically renovated in those years and turned into an impassable barrier. The famous Parsano Gate, the only one still open and recently underwent a full refurbishment in those years had not yet seen the light. It was built later, during the eighteenth century, by the Bourbon kings. It was wide open along the southern side of the defensive wall using an earlier passage whose existence is confirmed by the presence of two bastions of the sixteenth century. Originally known as Gate of Anastasi, the structure was built on the ruins of the ancient Greek walls, as demonstrated by the heavy blocks of stone unearthed during the excavations carried out in 1921. The new complex was built to allow a transit route towards the surrounding hills made almost inaccessible by the presence of deep gorges. It was thanks to the opening of this gap that Sorrento developed and grew in the south, in the direction, that is, the beautiful Valley of the Mills, to reach out to profound transformations in the historical center, with the widening of roads and alleys. Today, thanks to the opening of the monument of prolonged Parsano to visitors until 31 August, the magnificent complex is able to offer a charming view of the ancient city walls of vice-regal era. Entry is permitted from 10 am to 13 am and from 19 to 23 during the evening. The opening of the fortress, prepared by the City, wants to meet the needs of the many tourists in these months of high season, are storming Sorrento.
Bastion of Parsano
Visits from 1 July to 31 August every day
10.00-13.00 – 19.00- 23.00.
The guided tour is free
The entrance is via Sersale.