Grand Hotel Continental Sorrento. The view from the hotel is unique in the world. So much to astonish the senses and stop time. The Hotel is a 4-star hotel located in the historic center of Sorrento, in Piazza della Vittoria, where one can admire the Gulf of Naples and the Vesuvius from its gardens.
Its 83 comfortable rooms (including one suite and seven junior suites) are richly furnished, with every comfort. From the rooms, it is possible to directly reach the beach below via a private elevator, where one can dive in the crystal blue waters of the sea or lie in the sun.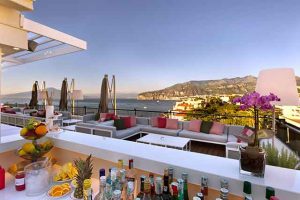 The hotel also offers a large swimming pool with separate Jacuzzi, which is immersed in its lush gardens, just one step from the Lounge bar and the Restaurant.
The awakening is very pleasant: in the Sala degli Specchi the hotel offers a buffet breakfast full of delicacies, including gluten free, vegetarian and vegan products, to satisfy the needs of all the guests.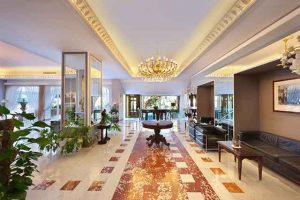 To regenerate body and soul, the structure offers its clients a gym equipped with the latest Technogym equipment, plus the possibility of experiencing a unique sensory experience in the Acqua Relax Spa, where you can find harmony and balance, thanks to the beneficial effects of water and personalized beauty treatments.
Lastly, on the top floor of the hotel,  from Terrazza Vittoria the guests can enjoy a breathtaking view of the famous Land of Sirens.
The staff is able to satisfy every request in order to make their guest's stay unforgettable, so as to make the verses of the famous song "Torna a Surriento" come true.
Hotel Continental Sorrento & Spa
Ristorante Terrazza Vittoria
Piazza della Vittoria 4, Sorrento (Na)
tel. +39.081.807.26.08
www.continentalsorrento.com