Capri Watch.  "Sport does not build personality. It reveals it" wrote the American writer and journalist Heywood Hale Broun. It is also true for the exclusive Capri Watch watches, which have always emphasized the nature and the refinement of those who wear them. The models of the "Tennis" line, for example, reveal energetic, enterprising women, always on the move and very fashionable. Sporting chic works of art, the watches of the Tennis collection have "enclosed" playing fields in their dial and original racquet-shaped hands to indicate hours and minutes.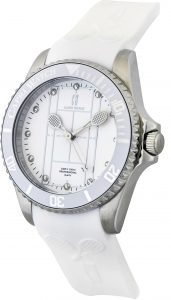 A ball-shaped one indicates the seconds. These fascinating and "athletic" watches, signed by one of the most famous brands of the Blue Island, are to be flaunted on the wrist on every occasion, from the most casual to the biggest events, from an aperitif with friends to gala evenings.
The wristbands of unique design make these well-known watches  even more special  and loved all over the world. The bands are available in silver or rose gold, in total white silicone or in bright and fresh summer colors.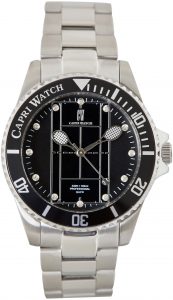 Capri Watch is also a precious collection with numerous male models that have slightly stronger nuances, but always practical, authentic and versatile, for sporty and classy men, who do not intend to be unnoticed.
Capri Watch & Co. – Fashion Accessories
Società: Asperula Stellina di Silvio Staiano Snc
Via Camerelle, 21 – 80073
Capri, Napoli
Italia
Tel. +39 081 837 71 48
www.capricapri.com