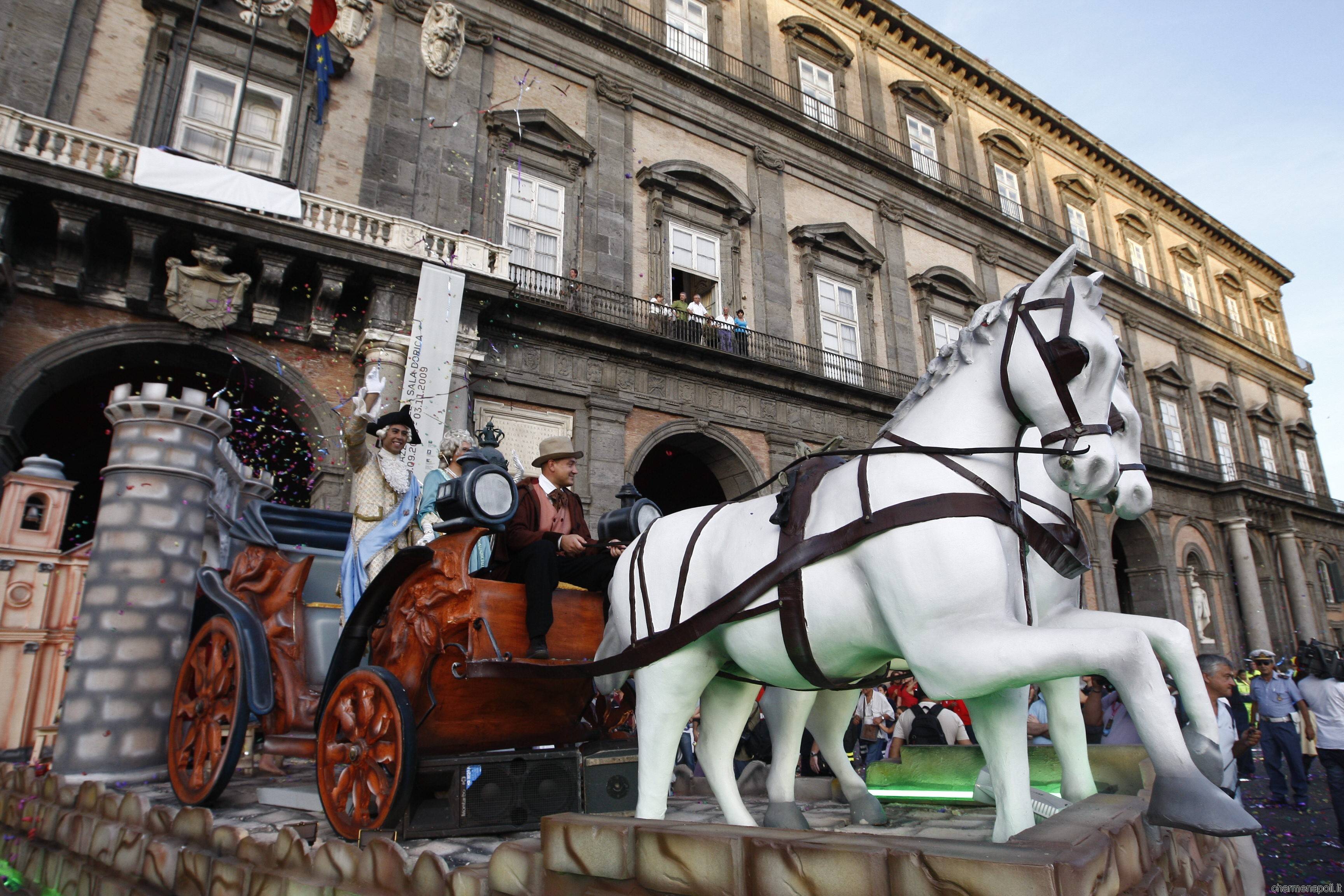 The Neapolitan capital is preparing to celebrate the religious festival oldest and most felt by the population of Naples.
Is due to the fact the tradition of Bourbon the Piedigrotta festival that took place on the night between 7 and 8 September, on the occasion of the Nativity of the Virgin Mary, when already during the early morning of September 7, streets and lobbies of the palaces were decorated for the holiday, during which floats paraded enriched with real orchestras with mandolins and guitars.
The feeling of this festival is so popular remained strong and intact over the years, to the point that has come to replace the calendar carnival in Naples.
And what better way to renew this appointment except that provided by the cultural association Insolitaguida?
[charme-gallery]
Sunday, September 7th there will be a walk narrated with musical accompaniment and an interesting journey on foot from Mergellina to Piedigrotta curiosity and tell stories related to the festival gathered from books and various documents, but above all thanks to the many testimonies of those who lived in this party first person from what they ate to how they dressed participants and much more. In the style that has made the association, there will anecdotes funny how the practice of maritaggio and clothing cartacrespa to flashing lights.
Since this is a festival of music, the part will be interspersed with musical interludes narrated treated by maestro Mario Scala that will make us relive the best of the festival tradition of Neapolitan music with songs such as Saint Lucia Luntana and I love you assaje, who inaugurated the musical Piedigrotta.
In addition to music, the event has always given importance to tarantelle specks and with the help of traditional instruments, such as putipù, triccheballacche and scucciamienti; Participants are therefore invited to come "armed" with such tools to roar furiously to the rhythm of music.
So you just have to wait until the party started and join in the rousing chorus of participants!
"We relive the party of Piedigrotta"
Sunday, September 7, 2014, 10.30 am
Info and reservations: 3389652288
www.insolitaguida.it