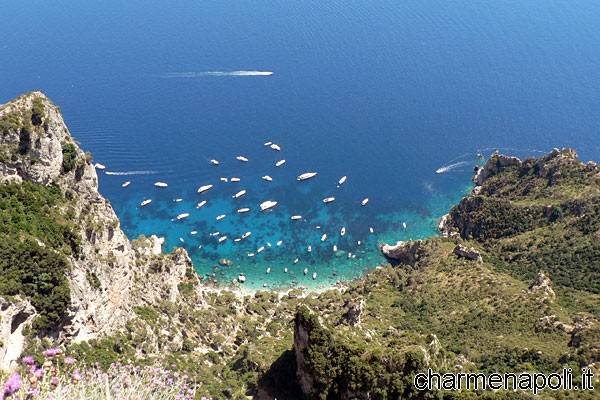 The magical world of the seven notes meets the timeless appeal of Anacapri.
The review of "Concerts at sunset" will take place throughout the summer, from Thursday, June 19th until 'August 8.
Favored setting for the festival will be the artistic Villa San Michele, the residence takes its name from a small chapel that was built in the Middle Ages to the end of the Scala Fenicia.
The old mansion has been for some time in possession of a Swedish doctor Axel Munthe, who has lived for a long time and which gave the name to the foundation that currently runs the house museum and promotes interesting events like this.
But we see in detail the full program.
The first event is scheduled for Thursday, June 19th at 20:00 with cellist Svante Henryson, the singer Katarina Henryson, accompanied by the excellent pianist Roland Pöntinen, that of performing in a recital of classical music, pop, rock, drawn from sophisticated repertoire of Elton John, Joni Mitchell, Claude Debussy, Ottorino Respighi.
[charme-gallery]
In the seven subsequent events are taking place tunes from musicals and opera arias that will ring in the ancient chapel of the villa June 27, thanks to the voices of soprano Alexandra Büchel and baritone Fredrik Zetterström, accompanied on the piano by Maestro Love Derwinger, director musical event.
Instead you change gender with the jazz band led by the singer Chiara Izzi, awarded for his great talent by the legendary Quincy Jones, who, on July 4, will stage international refined atmosphere.
Not to be missed, on July 11, the exhibition tribute to Franz Schubert by pianist and soprano Kerstin far we have Ivetta Irkha, while, on July 18, the roof terrace will host the dance show titled "Bach – a play in motion "which will feature dancer Heather Wade on the notes of cellist Jacob Koranyi.
Seven days later, the duo formed by violinist Ulf Wallin and guitarist Eugenia Kanthou, accompanied by pianist Love Derwinger, will create a program dedicated to Italy, Spain and Argentina.
But the surprises do not end here because this year will be isitiutito for the first time, the Axel Munthe Award, given this year to Franco Zeffirelli, in recognition of his brilliant career, part of the "Capri, Art Screens "by the journalist Paul Spirit.
There will be three evenings of great movies and presentations of books under the stars, which players will see, among others, Raffaele La Capria, Francesco Alberoni and Rocco Talucci.
Finally, it ends happily, with the extraordinary openness of the house-museum of Villa San Michele, visited at night, in the month of September, on the occasion of Settembrata Anacaprese.
"Concerts at sunset"
June 19-August 8, 20.00
Villa San Michele, Viale Axel Munthe 34, Anacapri (NA)
Cost: € 15; small children and students € 5
Info: 081.8371401