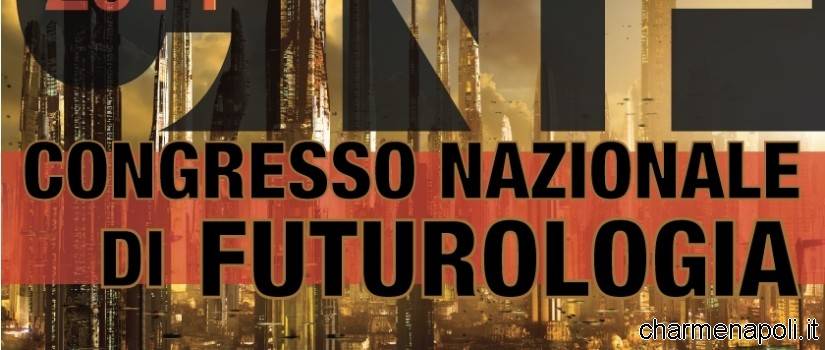 The charm and the unpredictability of the future.
It will be held in Naples on November 8, 2014 from 9:30 to 18:30 the first edition of the National Congress of Futurology.
The event will take place in the spaces of the City of Science and is organized by the Institute for the Future with the support of Fondazione IDIS – Città della Scienza in the Universal Forum of Cultures, sponsored by the city of Naples and the Foundation of Public Accountants and Tax Advisors in Naples, with the help of Hult International Business School in collaboration with the Gap Fly, Future Fiction, Kyoto Club, Mediterranean Fablab, Meet the Media Guru, Italian Transhumanist Network, Open Biomedical FoundationeSpace Renaissance Italy; support media event IT-Network Naples Web Agency.
The meeting brings together for the first time in Italy's top experts on the future of studies and scenarios of long-term with a view to innovation and technological development, scientific, economic and urban.
[charme-gallery]
During the convention, experts from various fields will discuss and respond to the public on the issues that characterize this first edition will focus on the six scenarios for the future (not too much) Remote.
You can also get a preview of what will happen in the next few days, this Friday, November 7 at 17:30 at the bookstore downtown Healthy with a box of "man and machine" with the science writer Lorenzo Pinna and a panel discussion on the future seen from fiction.
Recall that the event is open to all and participation is free, so a great opportunity to learn more about our future.
"National Congress of Futurology"
Saturday, November 8, 2014, 9.30 to 17.30
City of Science, Room Averroè, via Coroglio 57, Naples