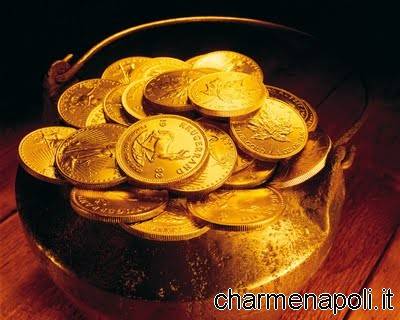 Sunday, March 16th, fans who will visit the National Archaeological Museum of Naples will be able to see, for the first time, the contents of a "secret collection": that of the coins of the Museum. It is one of the most important collections in Italy, with around 150 thousand pieces, including pieces ranging from coins from the Greek period up to those minted by the Mint of Borbone.
"Coins and economy in the ancient world", the title of the guided tour is an opportunity made ​​even more rare by the presence, on-site, archaeologists and historians who are expert in numismatics that will tell not only the times in which they used the various coins, but also economic issues related to their use.
The collection features a selection of coins and medallions with the kinds favored by scholars and collectors of the Renaissance: the portraits of illustrious men architects of ancient history , the representation of historical events and famous monuments of antiquity disappeared or are no longer identifiable.
[charme-gallery]
It then makes a leap forward with the second part of the medal of the Neapolitan Museum, which includes about 7.000 coins depicting the monetary history of southern Italy from the sixth century BC up to the Middle Ages and ending with the modern coinage of the Kingdom of Naples, in a long journey twenty-five centuries.
In the rooms dedicated to the Roman period occupies a prominent place in the industry devoted to Pompeii with about 15,000 coins found in the excavations until 1970: the collection of a shop, the coins or larger hoards recovered alongside the skeletons of fugitives in cloth bags or leather, large sums stored in safes with jewelry and silverware, sculptures, ornaments, frescoes and inscriptions give a vibrant daily life, the city market and production activities.
Sunday the discovery of treasures "hidden" art in Naples are organized by Campania Artecard, the project that makes the cultural system with integrated transport and services: Sunday, March 23 there will then visit the hidden rooms of the Neapolitan Royal Palace.
"Coins and economy in the ancient world"
Sunday, March 16
National Archaeological Museum of Naples
Piazza Museo, 19 – Naples
tel. +39,081,442.2149
cir.campania.beniculturali.it/museoarcheologiconazionale