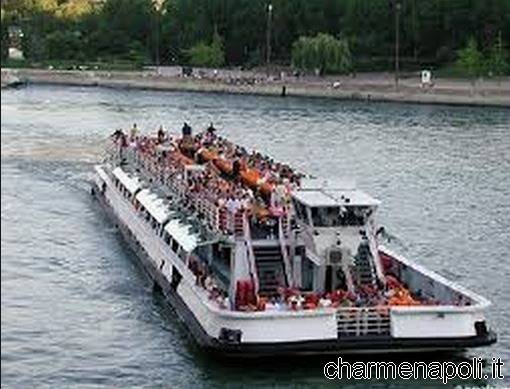 May will be a very special month "made in Italy".
There are many events planned for the summer, from the ribbon cutting ceremony of the 20th edition of May of monuments, continuing with the cultural events of the Grand Tour, up to the long-awaited coastal route aboard the Bateau Mouche by the City of Naples, Campania Region and the Chairman of Alilauro, Salvatore Lauro.
It starts Friday, May 2 (the initiative will last until September 28) with the first official race of the year: the shipping company Alilauro boat, sail, in fact, Mergellina to continue along the routes of the enchanting coast of Posillipo, going so far as to skirt the island of Nisida and returning finally to the point of departure, sailing under the shadow of the mighty walls of the chest suggestive of Castel dell 'Ovo.
[charme-gallery]
All for a total duration of about 40 minutes, where you can admire the wonders of Naples, from the terrace of the prime sea.
A unique point of view, no doubt about it. Just think of some of the most beautiful palaces in Naples, overlooking the Promenade, or the fantastic breathtaking panoramic views that the lucky visitors will have the privilege to admire directly from the boat.
How can we not mention, for example, the magic of Donna Anna Palace with its mysterious legends? Not to mention the village of Marechiaro, so named for the tranquility of its placid waters, from which you can admire the Sorrentine Peninsula and the island of Capri.
Still, Villa Rosebery , the sumptuous residence of the President of the Republic of Naples, in the heart of the pristine green of Posillipo and the natural oasis of Gaiola, a true paradise on earth.
So many and all are worthy of attention the reasons why it is worth to board the boat and be lulled by the Neapolitan most romantic of travel of the waves on horseback.
Bateau Mouche Naples
2 May to 28 September 2014
Friday : 17.00 – 18:30 to 8:00 p.m.
Wednesday: 10:30 to 11:45 – 13:00 to 17:00 – 18:30 to 20:00
Wednesday: 10:30 to 11:45 – 13:00 to 17:00 – 18:30 to 20:00
Reservations and info:
Call Center: 0814972238
Web: alilauro.it
Price: 6.50 € for adults and 4 € for children from 2 to 12 years