Luxury and elegance, uniqueness and care for details.
This is the mix that makes every jewel signed by Nardelli a small artwork to wear. Stylish masterpieces of strong personality, made strictly in gold, diamonds, emeralds, sapphires and rubies, selected and realized with passion by skilled craftsmen, heirs of the ancient and renowned Neapolitan goldsmith school.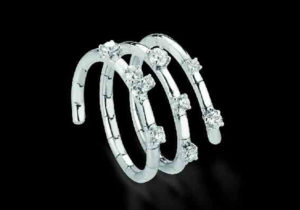 A perfect blend of tradition and modernity, which has distinguishes for over 40 years the precious creations of the Neapolitan company founded by Domenico Nardelli..
Nardelli Gioielli
Tel. 800.09.02.30
Tel. +39 0823.83.89.17
www.nardelligioielli.it