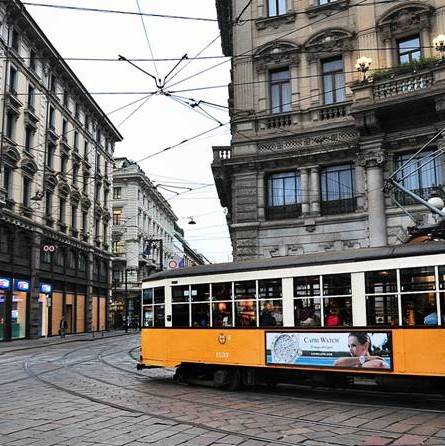 Milan, Florence and Rome. But also Bergamo, Bologna and Siena. Capri Watch, ahead of the New Year, celebrating with a true "assault communicative" at North and Central Italy a 2014 gave much satisfaction to the brand launched twenty years ago by Silvio and Alba Staiano, and now honored by the choice of millions of fans all around the world. The meccas of fashion, art and Italian culture in fact have been literally invaded by glamorous  images of the new campaign of brand watches that choice brings in the world  the most beautiful backgrounds of the Azur Island combined with its top models, and of course, his testimonial: the captain of the Italian national tennis Fabio Fognini for the men lines and the TV presenter Veronica Maya instead for those dedicated to the "fairer sex".
A breath of the spirit and gaiety typical of the atmosphere of Capri animated as airports, bus and tram stops in the ports on the sides of the cab and in all those places where residents and tourists were standing bored to transform themselves places into many small squares of Capri, Marina Piccola many corners in which to savor a moment the best moments of the summer or fantasizing about the future.
All this, of course, not forgetting the origins and then Naples, but also Caserta, Benevento and Salerno, which in turn these days are discovering the models brightest lines MultiJoy and Paula for her or Maxi and Race for him, stroking at the same time the idea of a week-end off season and that's always a welcome gift for loved ones or just for yourself.
Again, short, Capri Watch offers its fans around the boot so many moments of joy and elegance, to live every day wearing one of the many models on the site www.capricapri.com and delivery company in Italy with a simple click.
Capri Watch
Via Camerelle, 21 – 80073 Capri (Na)
Phone: +39.081.837.7148
www.capricapri.com
[charme-gallery]