The siren Parthenope found and gave the name to the city of Naples. sHE is the protagonist of the new collection of hand-made silk ties by Maison Cilento. Tiny suns, small darting fish, and  little Parthenope sirens, decorate the ties which are unique masterpieces.
On the tail of Maison Cilento's exclusive ties, stands the imposing Castel dell'Ovo. The magic and lucky mermaid also decorates  the new and colorful beach towels in sponge, launched by the maison.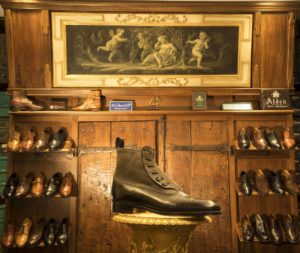 Maison Cilento is the temple of fashion in Chiaja, a reference point for elegance in the world.
Cilento & F.llo dal 1780
Via Riviera di Chiaia 203-204, Napoli
tel. +39 081.551.33.63
www.cilento1780.it