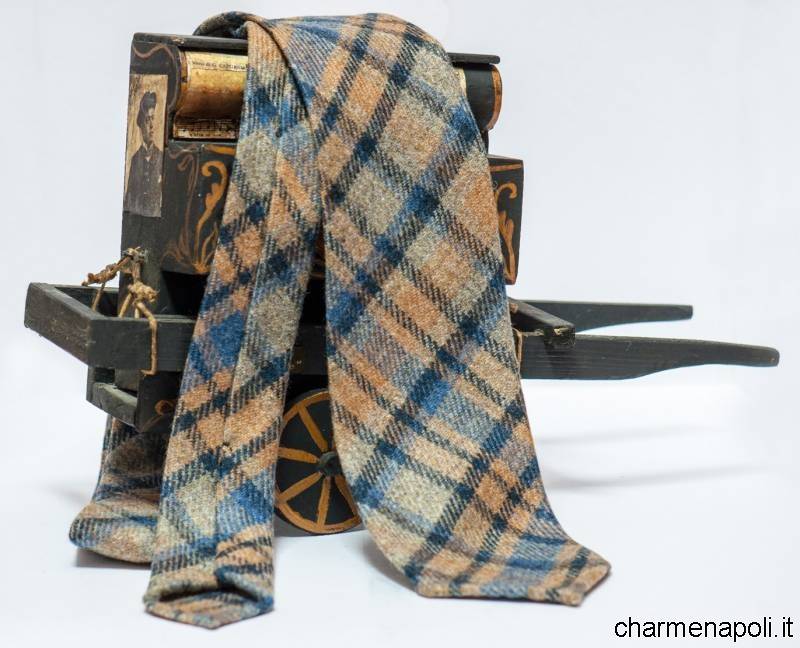 In the heart of Naples' luxury shopping district is the necktie atelier of E.&G. Cappelli. The showroom and its website (www.patriziocappelli.it) offer a wide choice of that most classic of accessories for men, as well as an opportunity for passion to meet style, elegance and tradition. Every single tie made by Cappelli stirs a sense of wonder with its unbelievable attention to detail, achieved through the passionate flair and skill of Patrizio Cappelli.[charme-gallery]
Both the showroom in Via Cavallerizza a Chiaia and the extensive website leave clients spoilt for choice when they view the high-quality ties, whose characteristic feature is the "friction yarn" which passes through the heart of the tie over its entire length to ensure that it maintains its shape (or restores it with a simple tug of the yarn).
In addition to its celebrated "seven-fold" ties, the renowned Neapolitan workshop's speciality articles are the challis and cashmere models which have always been a 'must have' accessory for professionals and gentlemen of every age.[charme-gallery]
But the ultimate pleasure for those who turn to Cappelli for their necktie masterpieces is to choose their favourite fabric from simply hundreds of different types of the finest and most stylish English cloth and then have a bespoke tie made specially for them. These fabrics are all illustrated and clearly arranged on the website where, just like in a Neapolitan tailor's workshop, the client can choose length, width and texture in the certainty that, within two weeks, the tie of his dreams will reach any destination, anywhere in the world.
E.&G. Cappelli
Via Cavallerizza a Chiaia, 37 – Naples
tel. +39 081 400166
www.patriziocappelli.it