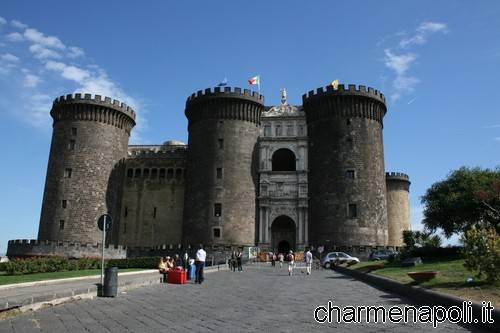 The entrepreneurial excellence Neapolitan met in the picturesque setting of the Angevin Castle to make a strong and decisive presence of women in the corporate sector "made ​​in Naples".
To do the honors of the house was Lucia Valenzi, the daughter of Maurizio and founder of the eponymous political institution of international importance which has its headquarters in the spaces of the celebrated Neapolitan castle which hosted the convention and celebrated the five-year life of the foundation.
"The Naples Excellent" is the title given to the event "pink", is the brainchild of Francesca Vitelli which gave space to the courage and talent of so many women volitional and creative. Young people both in age and experience, and that, despite the current crisis in the beautiful country that is struggling, trying to make their voices heard, through a push for change, can also in the South.
[charme-gallery]
Space then craftsmanship, luxury, fashion and gastronomy, strictly dyed pink, which were the protagonists of the day of Castelnuovo. Starting from the precious creations of the neapolitan jeweler Sara Lubrano, a remarkable example of determination and talent, to continue , then, with the original line of leather goods Kilesa, young and dynamic brand, which was signed by Bianca Imbembo who presented her bags made with innovative and eco-friendly materials, such as trunks in colored felt. Hints of color and lots of creativity: two characteristics that have appeared also in the beautiful scarves, ties and handbags for men offered by the company A. Quaranta, Locatelli.
And to top it off, here's the "new taste" and " taste " proposed by Mariangela Petruzzelli journalist, creator of the Miss Chef award which aims to give space to women in the kitchen and break the taboo that only great men can win the title "king of the kitchen". Remaining at restaurants , not to mention how Luisa Cuozzo, executive chef of the restaurant recently opened in Naples Mad'in food? Another example of how, when we speak of "signature dishes" men and women are equal.
In short, no doubt about it: good reasons to support excellence "pink" of Terra Felix, there are plenty of them! Seeing is believing …