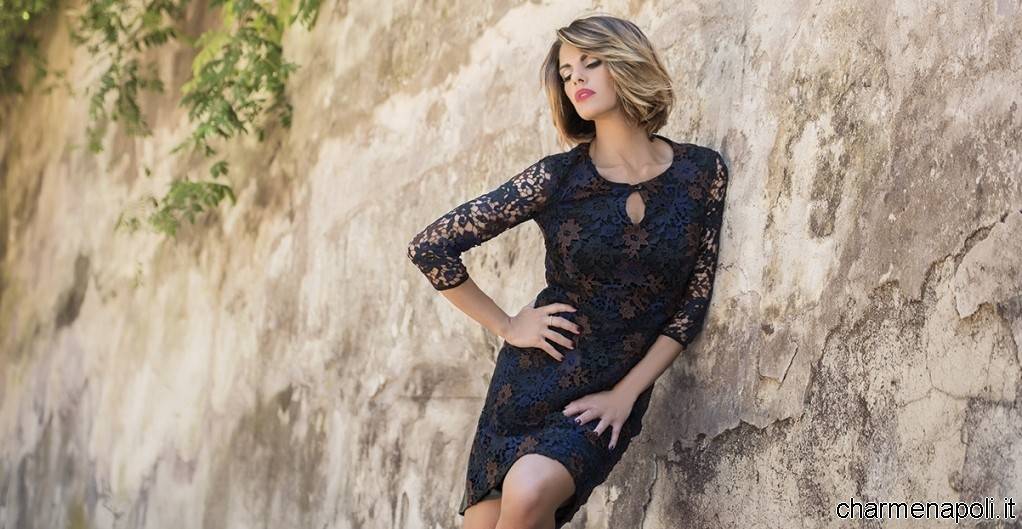 …Romantic red roses and pied-de-poule matched to flowers, geometrical and optical patterns, arabesques and tartan for Cannella. For the cold, short and elegant or long and sporty eco-fur.
Kiton woman collection proposes coats and jackets with big volumes, cashmere dresses with drapes and zips, balloon and pencil skirts, flared trousers with men jackets. The cocktail dresses show corduroy inserts, lace, and lamé.
Kiton man collection is faithful to the codes of Neapolitan tailoring. It shows suits with revised proportions and shapes, like the double-breasted jacket, shaped at the waist. The coats are made of vicuña and cashmere. Timeless elegance for the exclusive made-to-measure men jackets and suits by Sartoria Antonelli, that chooses Shetland and tweed wool in brown, camel, dark green, and pastel nuances.
Luigi Borrelli men collection runs from the casual-chic to the smart look of the businessman. Deconstructed jackets, exclusive shirts, denim, and cashmere with soft lines. The winter collection of the Neapolitan shoe-designer Paolo Scafora shows a refined men boot in alligator skin, rigorously hand-made in Naples. Genuinely Neapolitan "very British" ties by the king of ties Marinella. They are almost unique creations: from any square of fabric are obtained only two equal pieces. For the bow tie lovers, Briganti Collezioni makes exclusive models, 100% silk, skilfully hand-made in Naples. Unique pieces that mix the refinery of a bow tie with a modern touch. Elegant and casual at the same time.
The end